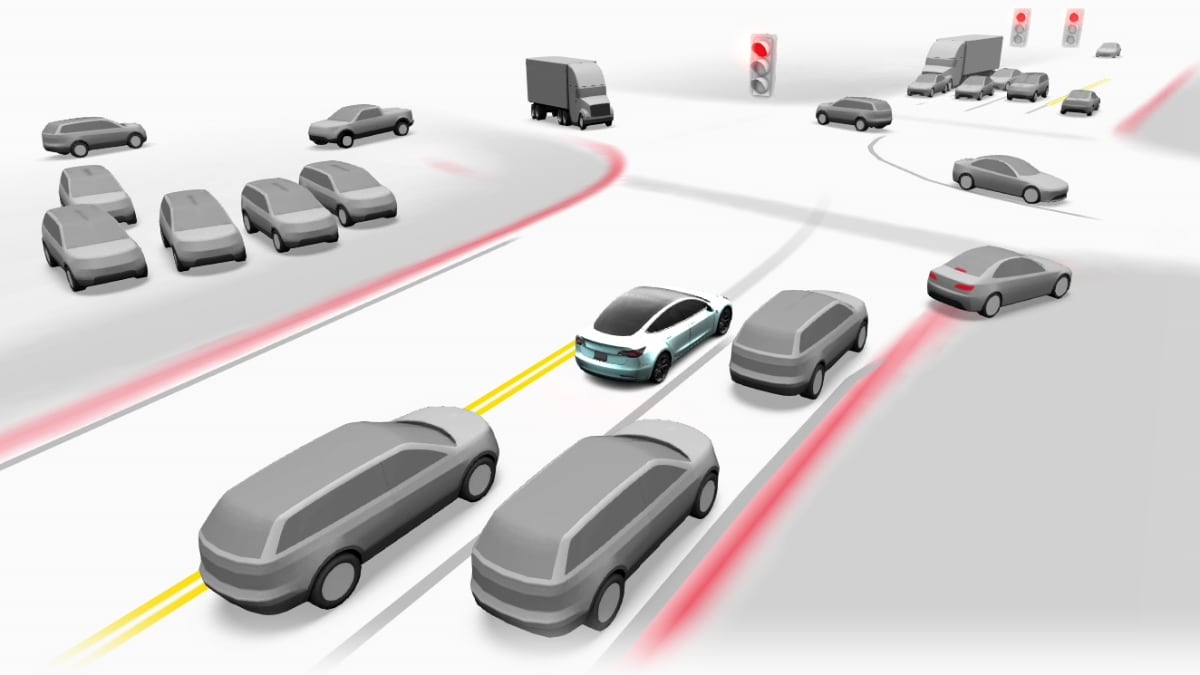 By Gabe Rodriguez Morrison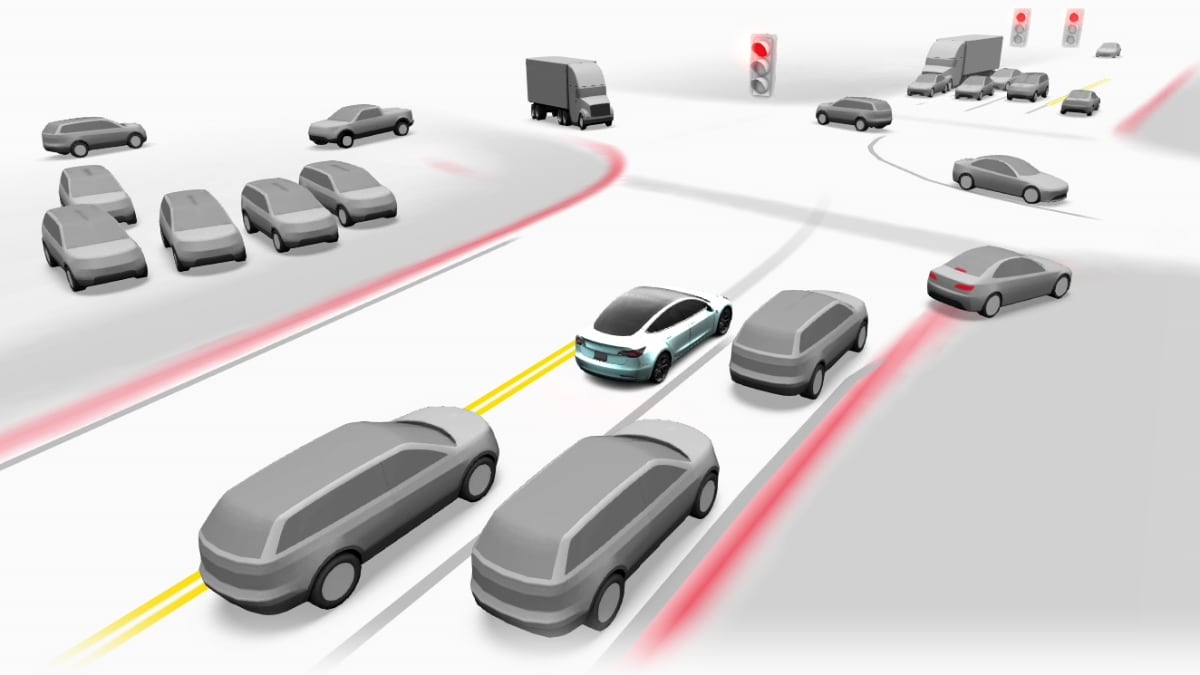 This article seeks to answer the most frequently asked questions about Tesla's Full-Self Driving Beta Program. It will answer questions about how to get selected for the program, how to improve your safety score and when it will become available for wider release.
How does FSD work?
FSD is Tesla's proprietary self-driving software that is improved by collecting data from Tesla's network of over 100,000 beta testers.
What is FSD Beta?
FSD Beta allows Tesla vehicles to drive autonomously to a destination entered in the car's navigation system. Since this is the Beta program, drivers must remain vigilant and ready to take control at all times.
How many users are there in the FSD Beta Program?
As of July 2022, there are over 100,000 Tesla drivers enrolled in the FSD Beta program in the U.S. and Canada.
How many miles have been driven on FSD Beta?
As of July 2022, Tesla reported that its fleet of customers driving with the FSD Beta software has surpassed 35 million miles driven.
Which countries is FSD Beta available in?
Tesla currently allows FSD Beta for cars in the U.S. and Canada. Tesla plans to launch the program in Europe later this year.
How much does FSD Beta cost?
Tesla's FSD package has consistently increased in price over the years. Most recently in January 2022, Tesla increased the cost from a one-time payment of $10,000 to $12,000.
The software is also available as a monthly subscription for $99 if you have Advanced Autopilot or $199 if you have basic Autopilot.
The subscription price is only available if you have FSD hardware 3.0 or above.
Which models are available for FSD Beta?
If you have purchased FSD capability and have FSD hardware 2.0 or 2.5, you are eligible to receive a complimentary installation of Tesla's FSD computer (hardware 3.0).
A complimentary hardware upgrade to the FSD computer is not available for Full Self-Driving capability subscribers; however, you may be eligible to upgrade for $1,000.00 plus applicable tax, which includes installation.
How do you sign up for FSD Beta?
You must be a FSD user (paid in full or by subscription) and live in a supported region to request access to the Beta program.
You can request by tapping on Controls > Autopilot > "Request Full Self Driving Beta", and accept the terms and conditions. You will need to meet Safety Score minimums over a certain period before Tesla gives you access to the beta.
You can view your Safety Score in the app and we have seen Tesla add beta testers with a score of 95 and above. However, Tesla does not add additional testers continuously, and it may take a week or months of having a score above 95 before you're given access to the beta.
Unfortunately, there is no guarantee that you will receive the FSD Beta even if you have a high Safety Score as Tesla only adds additional testers when needed.
How does Tesla select users for the FSD Beta Program?
Though requirements change over time and vary depending on region, the current requirements for the Beta test include getting a 95-100 Safety Score over a monitoring period of seven days.
How do I improve my Safety Score?
There are five safety categories that Tesla actively uses to measure the safety score of a driver. Your performance in each category is compared to the median of Tesla's fleet.
These are the five categories in order of weighted average score:
Forced Autopilot Disengagement
Hard Braking
Aggressive Turning
Unsafe Following
Forward Collision Warnings
You can also read more about how to improve your safety score.
When Will FSD be available to all Tesla owners?
According to Tesla CEO Elon Musk, starting in 2022, Tesla FSD will be available to all Americans and Canadians, regardless of their Safety Score.
When Will FSD be available in Europe?
Elon said in early 2022 that Tesla is aiming to release FSD Beta in Europe by the end of the year.
What does a blue car mean in the visualizations?
You can read our article about all FSD visualizations and their meanings to get a better understanding of FSD Beta.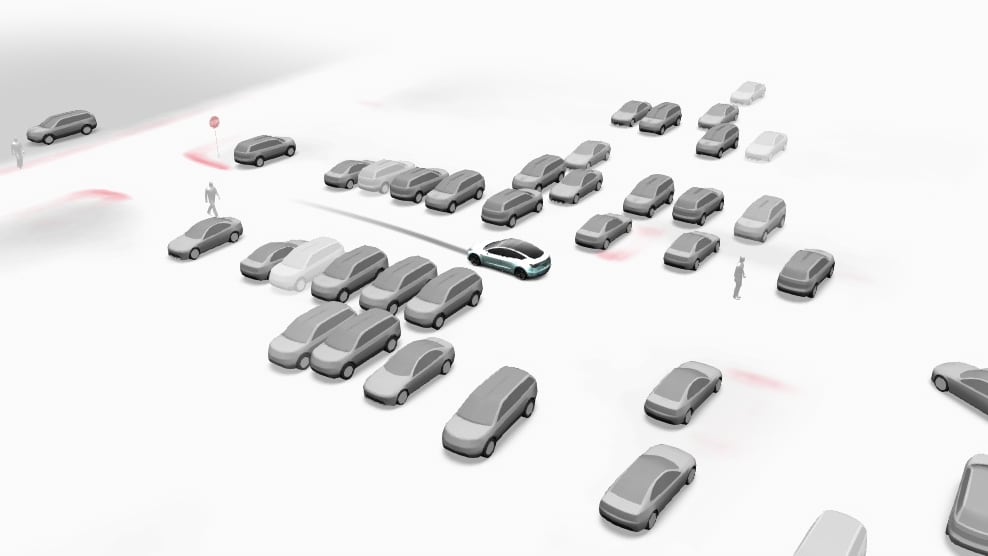 Tesla just finished their Q2 earnings call, and CEO Elon Musk mentioned that the price of FSD Beta might be going up (again) by the end of this year.
Improved Framerate
FSD Beta has arguably gotten better over the years as Tesla has trained its neural nets and deprecated old ones. Musk stated that they will continue deleting older neural nets to improve the frame rate, which is currently 24fps. Removing the older neural nets will allegedly increase the frame rate up to 36fps.
This should allow for smoother interactions, especially when driving faster. Right now if you're driving 60 MPH, you're moving at a rate of 88 feet per second. If the car is interpreting 24fps, then it's analyzing its environment about every 3.6 feet.
Increasing the framerate to 36fps would lower this to about 2.4 feet, resulting in the vehicle having smoother reactions to its environment.
Musk explains this at the 27-minute mark in the Q2 earnings call.
FSD Beta Price Increase?
Musk has said that as it enhances its software feature set the price will continue to rise. They upped the price to $12,000 of FSD Beta earlier this year, up from $10,000, months before adding additional testers.
It's difficult for some EV consumers to justify $12,000+ for non-physical features, which is why Tesla offers a subscription program for FSD. Musk didn't clarify during the earnings call if the price of the subscription program would increase as well, but he did say that FSD is "currently ridiculously cheap."
"The value of FSD is extremely high and not well understood by most people," said Musk during the call. "It is basically currently ridiculously cheap, assuming FSD materializes, which it will."
If Musk thinks FSD's current price tag of $12,000 is ridiculously cheap, we can assume that FSD will most likely become quite more expensive over the next 5-10 years, especially as Tesla continues to collect more data from its fleet and add new features.
The EV automaker plans to push FSD Beta to all owners who purchased or subscribe in North America by the end of this year.
Many owners have requested that Tesla allow for the transfer of FSD and Autopilot purchases to future vehicles they purchase. All vehicles are delivered with the FSD hardware, and Tesla simply software locks them, which allows owners to buy FSD at any point after purchase.
This becomes more pressing for owners who are upgrading their vehicles.
FSD Beta Stats
Tesla also revealed how many FSD Beta testers they currently have. According to their 2022 Q2 earnings report, Tesla now has more than 100,000 drivers using FSD Beta across North America.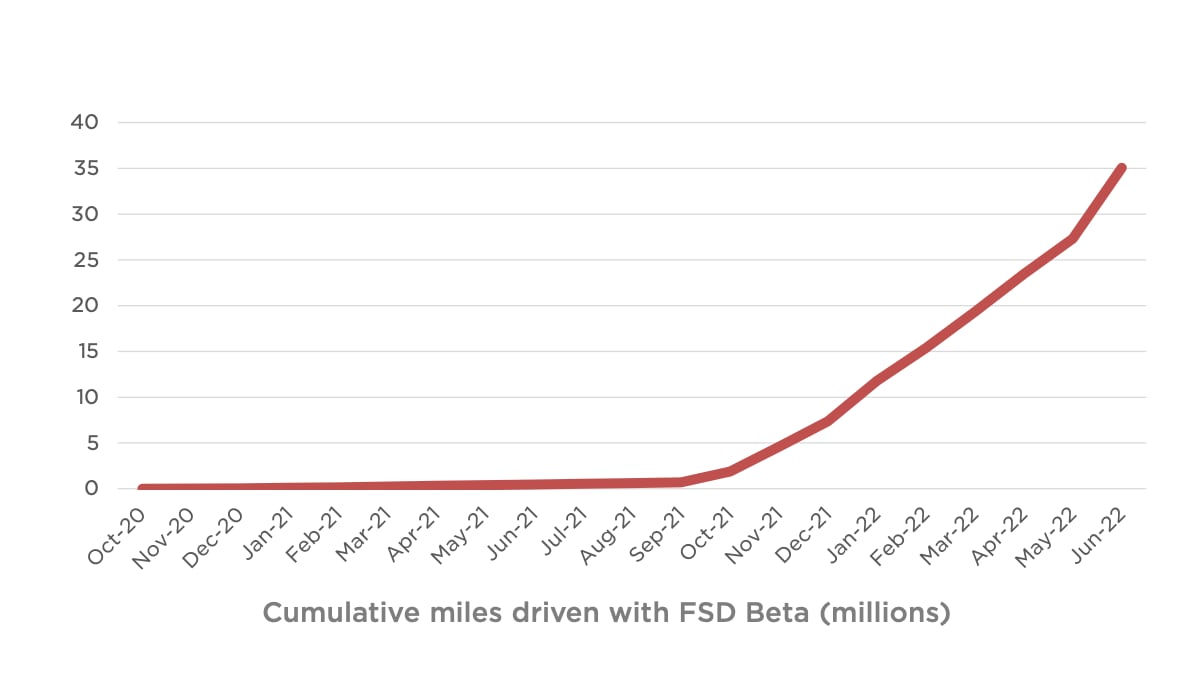 In the investors' report, Tesla also showed that there have now been more than 35 million miles driven with FSD Beta, more than any other automaker.
Tesla is expected to release FSD Beta 10.13 this week with many improvements.
Earnings Call
You can listen to the entire earnings call below, or read our recap of the event.
6 days since announcement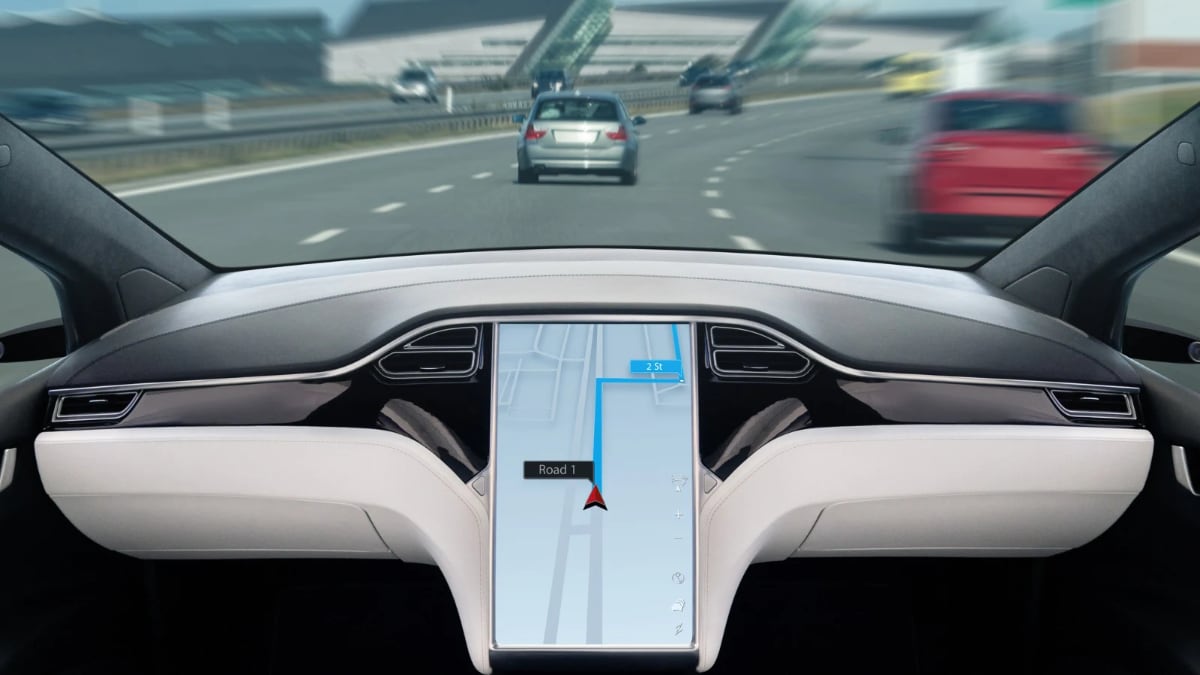 Tesla's Q2 earnings presentation listed products in production and development, and interesting enough, Robo-Taxi appears on the last line as being 'in development.'
Elon Musk publicly discussed the idea of a fully autonomous vehicle at the Giga Texas opening in April. Two weeks later, he briefly talked about
Robo-Taxi in his 2022 first-quarter earnings call
.
The product was not mentioned during this quarter's earnings call, but Robo-Taxi could not be missed in the report to investors.
In April, Elon Musk said, "But it's fundamentally optimized to achieve the lowest fully considered cost per mile or cost per kilometer, accounting for everything. And so it's, I think, going to be a very powerful product."
Musk says his vision of Robo-Taxi
is a fully autonomous vehicle without a steering wheel or pedals, and he thinks it could be coming soon. "Where we aspire to reach volume production of that in 2024. So, I think that really will be a massive driver of Tesla's growth."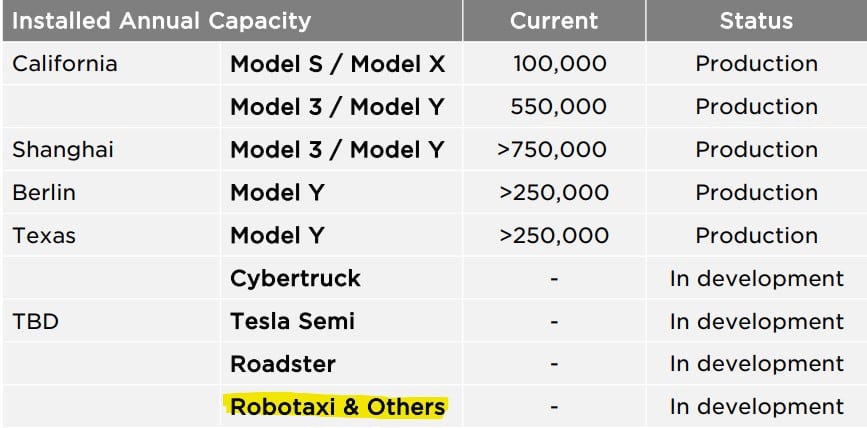 Of course, for Robo-Taxi to succeed, Full Self Driving (FSD) will have to be completely functional, which is closer to reality, according to the CEO. "We have now deployed our FSD beta with city streets driving capability to over 100,000 owners.
They are very happy with the capability of the system, and we will continue to improve it every week." Musk says Tesla has now driven more than 35 million miles with the beta FSD. He believes that is more miles than all other vehicle manufacturers combined, "so, that mileage is growing exponentially." said Musk.
The in-development project explains recent comments Musk made to the Tesla Owners of Silicon Valley interview (interview below).
Elon said FSD is the difference between the company being worth a lot or not very much. "Autonomy is a monumental breakthrough," said Musk.
He also spoke candidly about FSD, "the sheer amount of work required to do this boggles the mind." Musk admitted FSD is a bigger challenge than he originally predicted, "I've seen a lot of tough technology problems and solving real-world AI such that a car can drive itself is one of the hardest problems I've ever seen. It is way harder than I originally thought, by far."
Even admitting how complex and challenging FSD is, Musk is still confident that it will be fully operational this year. If that happens, Robo-Taxis will be hailed soon as well.