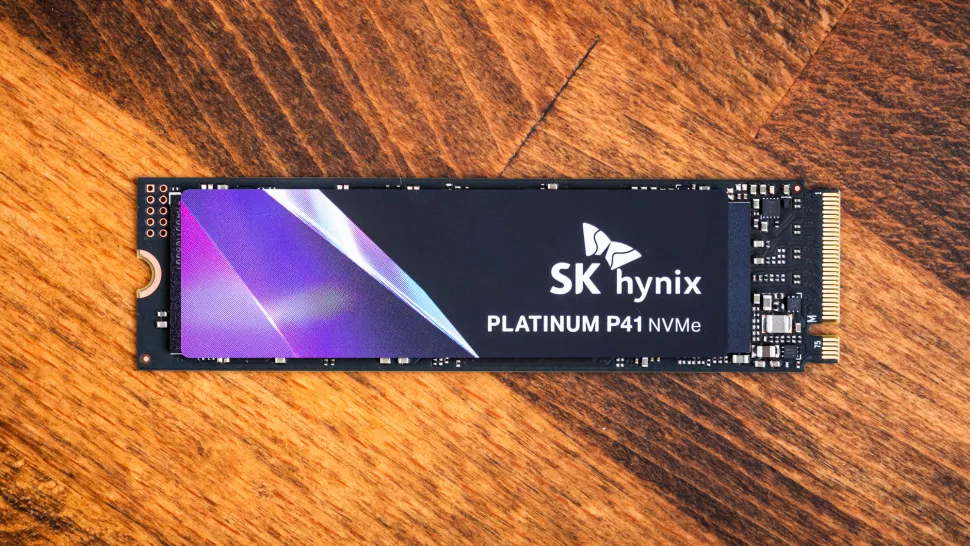 Prime Day Deals Live: Latest SSD, CPU, GPU and PC Offers
Refresh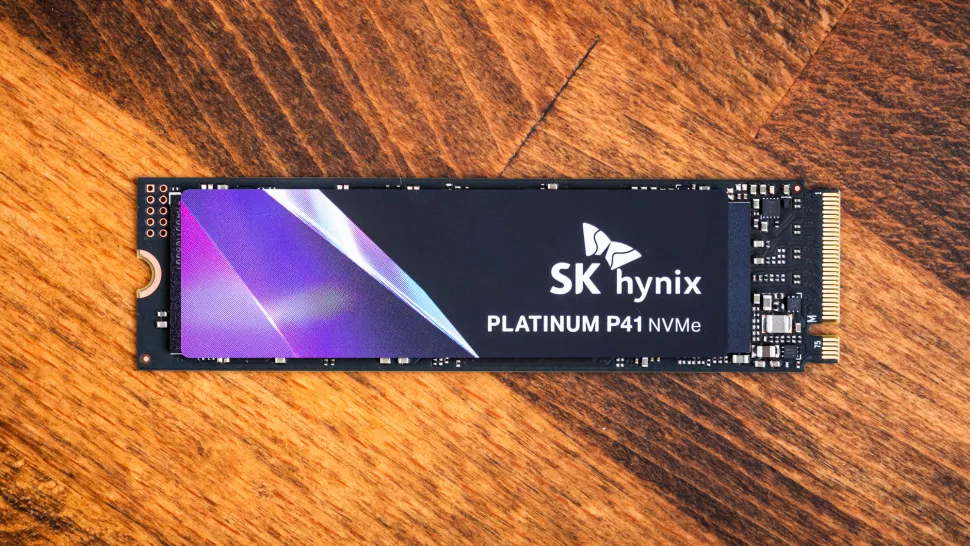 Prime Day 2022 is only a few hours old but the battle for your dollars is well under way. Nowhere is the competition more intense than in the PC storage market. If you're planning to build or upgrade a PC, one of the components you need most is an SSD (solid state drive). And, if you already have one, you probably want a faster or higher-capacity drive to replace it.
This year, as we track all the Prime Day SSD deals, we're seeing some great prices on 2TB NVMe SSDs that use the speedy PCIe 4.0 interface. For example, right now, you can get the SK hynix P41 Platinum (2TB) for just $207 at Amazon, an all-time low price. (UPDATE: The P41 Platinum 2TB model is now out of stock.) That drive tops our list of best SSDs, because it can deliver 1.4 million IOPS random reads or 7,000 MBps in sequential reads.  
However, despite the fact that the P41 is faster, a lot of folks trust the Samsung brand most and will prefer the Samsung 980 PRO SSD, which is now just $194 for the 2TB capacity. The 980 PRO is rated for 7,000 MBps sequential reads with 1 million IOPS of random reads so it's no slouch either. 
Finally, there's WD's Black SN850, another speedy PCIe 4.0 drive from a very reputable brand. It's going for a really-low $180 for the 2TB capacity today, another all-time low price. The SN850 is rated for 7,000 MBps sequential reads and 1 million IOPS of random reads.
In our testing, the SK hynix P41 clearly dominates the field in 3D Mark, a synthetic benchmark which simulates game loading. However, the SN850 isn't far behind nor is the 980 PRO.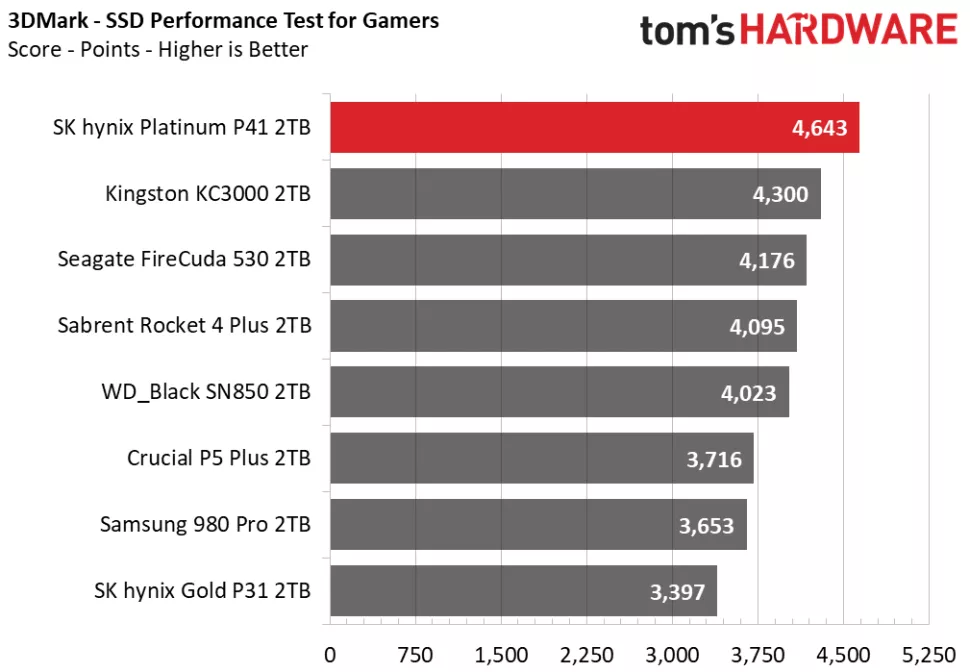 The WD Black SN850 is clearly the best value here. However, the SK hynix P41 Platinum is noticeably faster so it may be worth the extra $27 to get that added oomph. The Samsung 980 PRO is well known but neither the cheapest nor the fastest.
SK hynix P41 Platinum (2TB):  was $259, now $207 at Amazon Out of Stock
WD Black SN850 (2TB): was $239, now $180 at Amazon
Samsung 980 PRO (2TB): was $259, now $194 at Amazon
By the way, all of these drives are available in 1TB capacities, which offer similar performance at lower prices.
SK hynix P41 Platinum (1TB):  was $149, now $119 at Amazon
WD Black SN850 (1TB): was $139, now $109 at Amazon
Samsung 980 PRO (1TB): was $139, now $119 at Amazon
More Prime Day Deals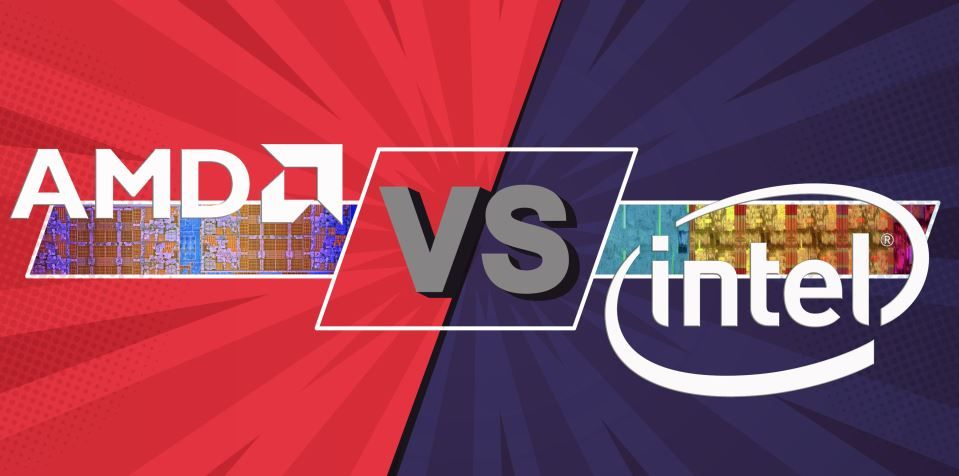 AMD vs Intel: Whose CPU is the Best Prime Day Deal?
Marvel or DC? Star Wars or Star Trek? Paper or plastic? These are the eternal questions that divide us, but the rivalry between Intel and AMD divides us even more. However, if you're just planning your next PC build and you don't identify as "Team Red" or "Team Blue," you are probably wondering which company's processors are the best choice this Prime Day.
So, let's take a look at the sales, which we've documented comprehensively on our list of best Prime Day CPU deals.
Sub-$200 CPUs: Core i5-12400F vs Ryzen 5 5600G
On the low end of the price spectrum, we have Intel's Core i5-12400F processor, which sits atop our list of best CPUs, simply because it's such a great bargain even at its regular price. This 12th Gen "Alder Lake" CPU has 6 performance cores, 4 efficiency cores and a maximum boost clock of 4.4 GHz. You normally get all that for $179, but today it's $150 at Newegg (opens in new tab). It supports DDR4 or DDR5 RAM and PCIe 5.0.
In our gaming tests, the 12400 (which is the 12400F but with integrated graphics) offered frame rates that were noticeably better than AMD's Ryzen 5 5600X when paired with a discrete graphics card and just a tad below much more expensive processor. The Ryzen 5 5600X, which has 6 cores and a 4.6-GHz boost clock, is on sale for $174.
If you don't plan to buy a graphics card and want to rely on high-quality integrated graphics, AMD's cheapest Prime Day CPU, the Ryzen 5 5600G, is the right choice. It's on sale for $155 right now and combines 6 cores with a 3.9-GHz boost clock and strong integrated Radeon graphics. These graphics are good enough to play games at 720p or maybe 1080p with the settings turned down, which is why we made the 5600G the centerpiece of our best PC build under $500.  
So, in short, if you are planning to get a graphics card (perhaps from one of the Prime Day graphics card deals), Intel's Core i5-12400F is for you and, if you want to stick with integrated graphics, go with the 5600G.
Intel Core i5-12400F CPU: was $179, now $150 at Newegg
AMD Ryzen 5 5600G: was $259, now $155 at Amazon
AMD Ryzen 5 5600X: was $309, now $174 at Amazon
Mid-Range CPU: Core i5-12600KF vs Ryzen 7 5800X
When you take your budget into the $200 to $300 range, your best choices are Intel's Core i5-12600KF, which is currently on sale for $229, or AMD's Ryzen 7 5800X, now going for $274. The 12600KF and the 12600K (which is the same CPU but with integrated graphics you shouldn't bother with) have 6 performance cores, 4 efficiency cores and a max boost clock of 4.9 GHz. Because this is 12th Gen Intel "Alder Lake," you have support for DDR5 RAM and PCIe 5.0. The 12600K / KF is also overclockable, but you'll need a Z690 motherboard to do any overclocking and those go for at least $175, usually more.
AMD's Ryzen 7 5800X has 8 cores and 16 threads to go with a 4.7 GHz boost clock. It supports PCIe Gen 4.0, but not DDR5 or PCIe Gen 5.0. However,  you can overclock it and get all the features out of it on a motherboard that goes for less than $100. 
Between these two chips, the Intel-12600KF is cheaper on its face and more future-proof in that it supports newer technologies. Intel's chip also provides slightly better frame rates (with discrete graphics) at 1080p and much stronger single-threaded overall performance. However, the Ryzen 7 5800X is slightly ahead at 1440p until you overclock the 12600K (which is very doable).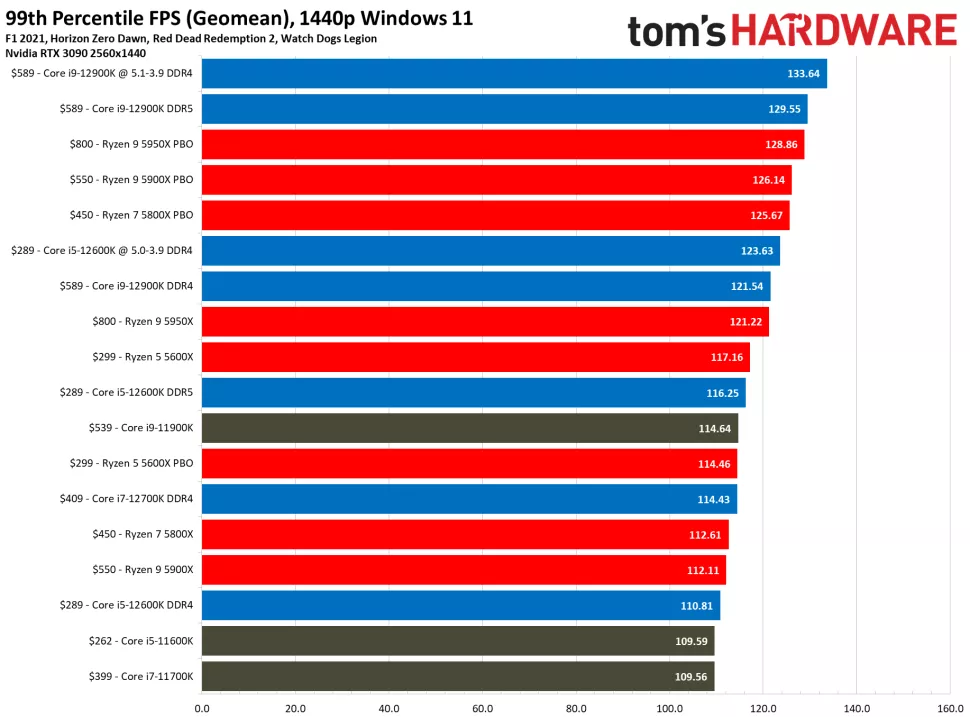 However, if you plan to do heavy multitasking or productivity work such as video editing, AMD's processor might be the better choice. When you compare the cost of getting a compatible motherboard, the 5800X is actually a bit cheaper.  
AMD Ryzen 7 5800X: was $449, now $274 at Amazon
Intel Core i5-12600KF: was $259, now $229 at Amazon
High-End CPU: Intel Core i9-12900K vs AMD Ryzen 9 5950X
Both companies' have nice Prime Day discounts at the top of their stacks. The Intel Core i9-12900K is now $539 (reduced from $617) while the Ryzen 9 5950X is $548, down from $799.
When it comes to 1080p gaming, the Core i9 with its 8 performance cores, 8 Efficiency cores and 5.2-GHz boost clock, comes out way ahead of its rival at 1080p. At 1440p, they are more evenly matched if both are using DDR4 memory. The Intel chip comes out way ahead if its using DDR5.
In single-threaded performance, the Core i9-12900K continues its dominance over the Ryzen 9 5950X with its 16 cores, 32 threads and 4.9-GHz boost clock.  However, when we jump to multithreaded apps, AMD's chip, unsurprisingly, wins out.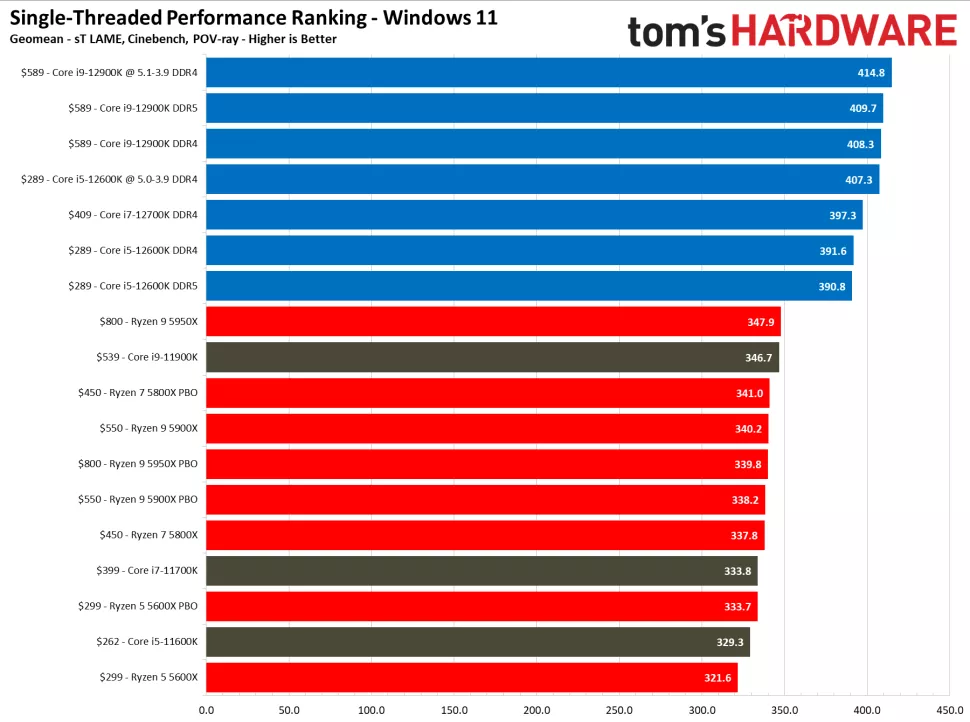 Again, the cost of the motherboard has to be a factor. You can get use the Ryzen 9 with a B450 or B550 chipset motherboard that costs less than $150 or $100 while the Core i9-12900K really need something that costs closer to $200.
All of that being said, the Core i9-12900K is the clear winner here because it's much faster in single-threaded apps and gaming. Unless you don't plan to game, go with Intel in this price range.
Intel Core i9-12900K: was $617, now $539 with code FTSBUAA53 at Newegg
AMD Ryzen 9 5950X: was $799, now $548 at Amazon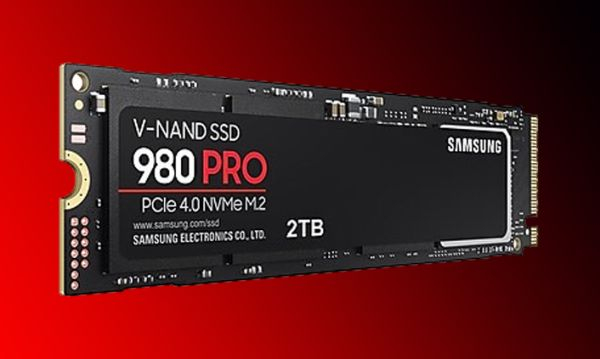 Samsung 980 PRO (2TB) Now Down to $184
Prices are dropping so fast this Prime Day that sometimes we write an article or two and then the prices we used in the article change later in the day. Earlier today, we wrote about how the 2TB capacity of this popular SSD had dropped to the all-time low price of $229.
Just a few minutes ago, we clicked the link again and, lo and behold, Samsung / Newegg has discounted the drive to an even-lower price of $184, after using the code FTSBUAA447, another all-time low. As we stated in an earlier post, the WD Black SN850 is still a better deal at $180 for a faster 2TB, but for some folks, only a Samsung SSD will do and this is the best one around. 
Samsung 980 PRO PCIe Gen 4 2TB: originally $430, now $194 at Newegg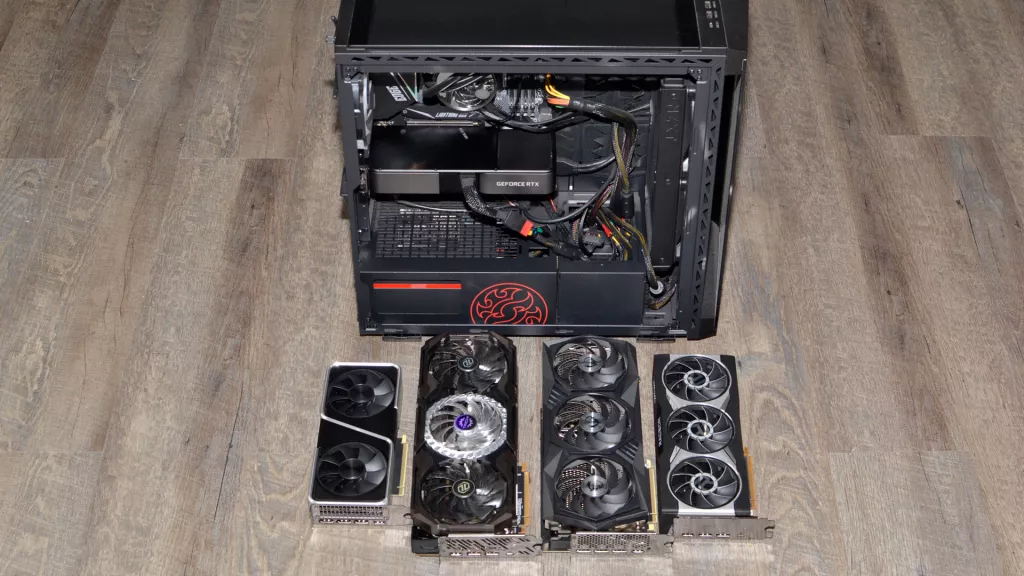 Which Prime Day GPU is Best for Your Budget?
Throughout some of 2020, all of 2021 and even earlier this year, it was difficult to find a graphics card in stock, let alone available at a reasonable price. Between chip shortages brought on by the pandemic and crypto miners who were buying everything with a fan on it, demand was far outpacing supply and the lack of GPUs was ruining the PC industry for gamers and hobbyists. After all, how many people would even want to put together a PC if they can't get their hands on the graphics card they need to make the best PC build for their needs.
Now, not only are the best graphics cards available at close to or sometimes below MSRP, but also you can find some great sales. We have a very comprehensive list of offers on our Prime day graphics card deals page, but here I'd like to talk about choosing the right one.
We'll start at the high-end, because for many PC gamers, RTX 3080 is the GPU they aspire to get (RTX 3090 Ti is tops but too expensive for most to consider and not really worth it). Today, there are several deals on RTX 3080 cards that bring the cost down below $800. 
The best of these deals is on Gigabyte's OC RTX 3080 with 12GB. With the coupon code VGAEXCRWF22 on Newegg, this card costs just $729, a fraction of its original $1,349 price. (UPDATE: The Gigabyte OC RTX 3080 12GB is now Out of Stock) Most importantly, its 12GB of VRAM actually puts it two places above the RTX 3080 Ti on our GPU benchmarks hierarchy. In short, this card can deliver 60+ fps at 4K resolution with Ultra settings or well over 120 fps at 1080p Ultra.
But let's say that $729 is more than you can afford to spend on a graphics card right now. How about spending $389 on an RTX 3060-powered card? 
Cards based on the RTX 3060 can play games at 1440p Ultra settings at over 50 fps while delivering well over 80 fps in 1080p Ultra. The cards support DLSS and ray tracing too. 
If $300 is a price Rubicon you can't cross, AMD has your answer in the Radeon RX 6600 GPU which can just about match the RTX 3060 at 1080p resolution. You can now find an RX 6600 card for just $254 on Prime Day.
If you're building a really budget-oriented system, the next step down is an AMD RX 6500 XT powered card, which is available for as little as $174. A 6500 XT card can make it to just around 30 fps at 1080p Ultra Settings and to more than 60 fps at medium settings. 
Gigabyte Gaming OC RTX 3080 (12GB): was $1349, now $729 at Newegg (Sold Out)
Gigabyte Eagle OC RTX 3060: was $409, now $389 at Newegg
PowerColor Fighter Radeon RX 6600: was $299, now $254 at Amazon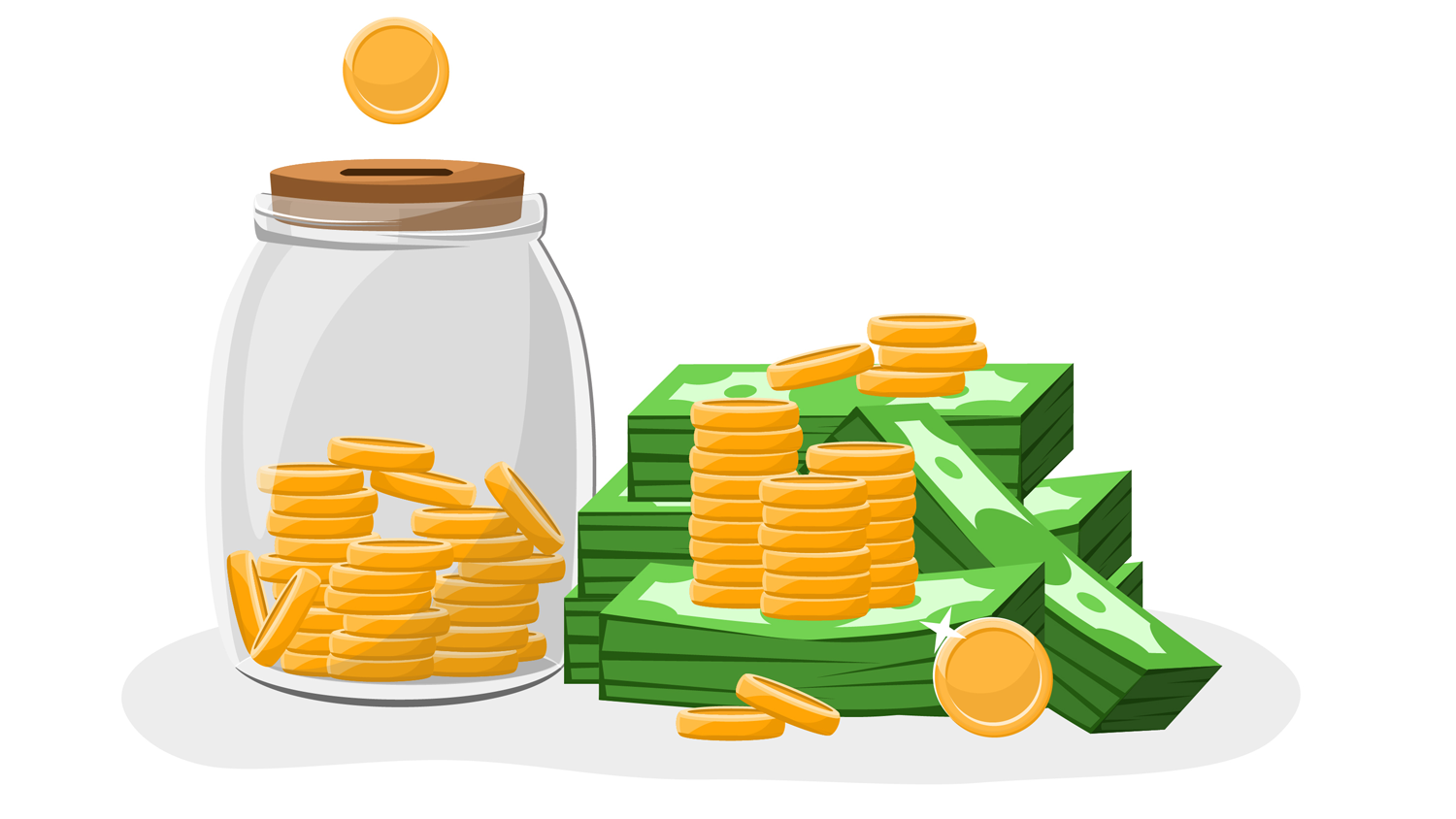 Trick: You May Be Able to Get $12.50 for Free with $50 GC Purchase
There's nothing like free money. In addition to the $10 Prime Stamp card, which Amazon officially promotes, there appears to be a way to get $12.50 of Amazon credit by entering a coupon code when you buy a $50 gift certificate for yourself. This tip comes via a thread on Reddit (opens in new tab) where tipsters say that bought themselves $50 gift certificates and then entered the code GCPRIME22 at checkout (some tried EGCPRIME22). 
I'm not going to guarantee that this will work, but I tried it today and it *seemed* to work for me, though it supposedly takes up to two days to get the $12.50 so I can't know for sure. However, I got a confirmation message saying that my $12.50 was coming and, if it doesn't, I lost nothing because all I did was put $50 in my Amazon account (which I'm sure I'll spend soon).
Here's how to try the free $12.50 trick. 
1. Navigate to Amazon's eGIft Card Page. We recommend doing this in a desktop browser as Redditors report that they didn't get a confirmation message when doing this from mobile.
2. Send a $50 email Gift card to your email address (or someone else's if you want to give them money.) Click Add to Cart.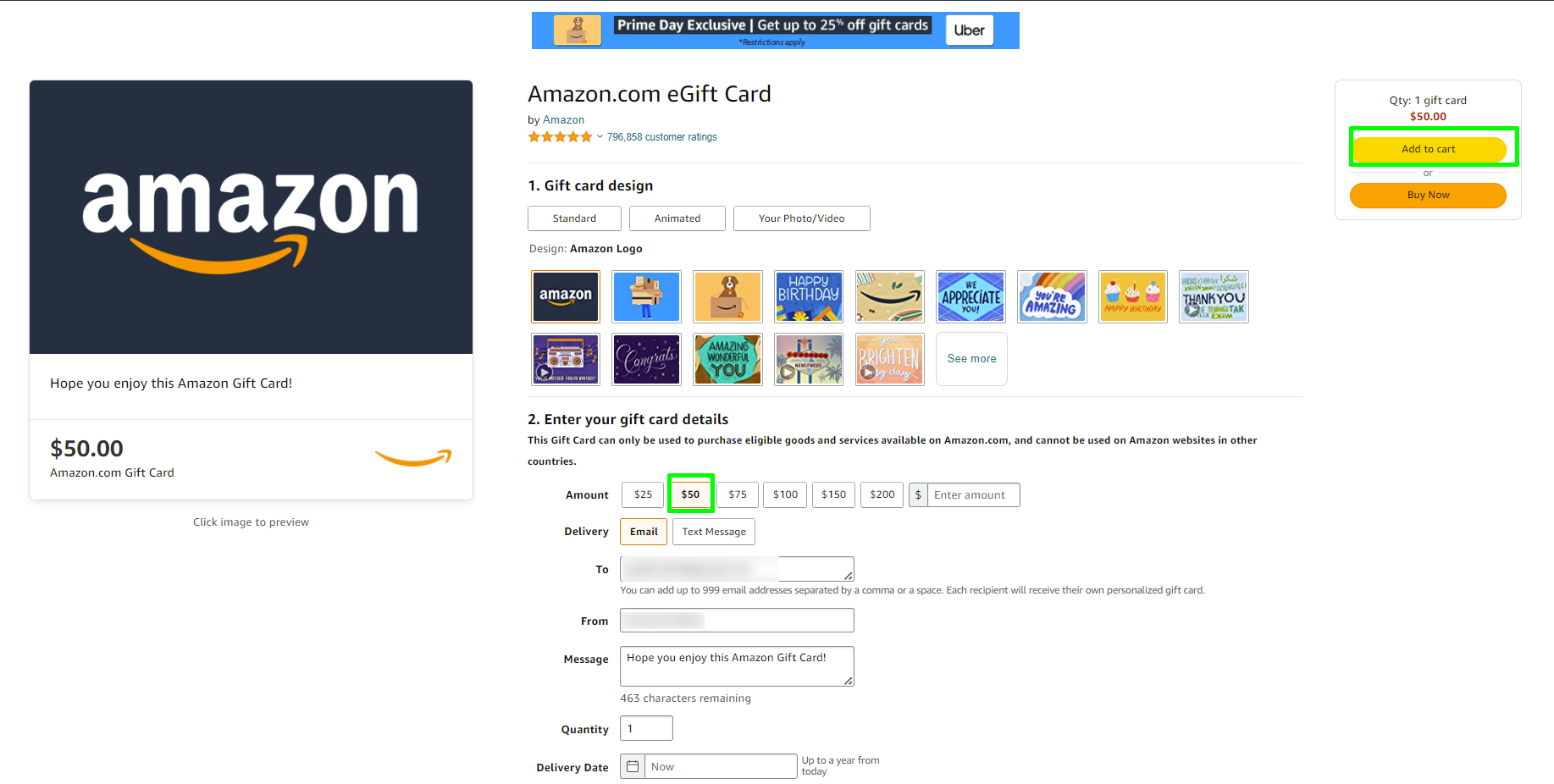 3. Enter coupon GCPRIME22 at checkout in the "Add a gift card or promotion code box." If this doesn't work, you can try EGCPRIME22.
If the coupon code works, you should get a notice on this page saying that you'll be getting a $12.50 promotional credit within two days. If you don't get this message, you can stop now.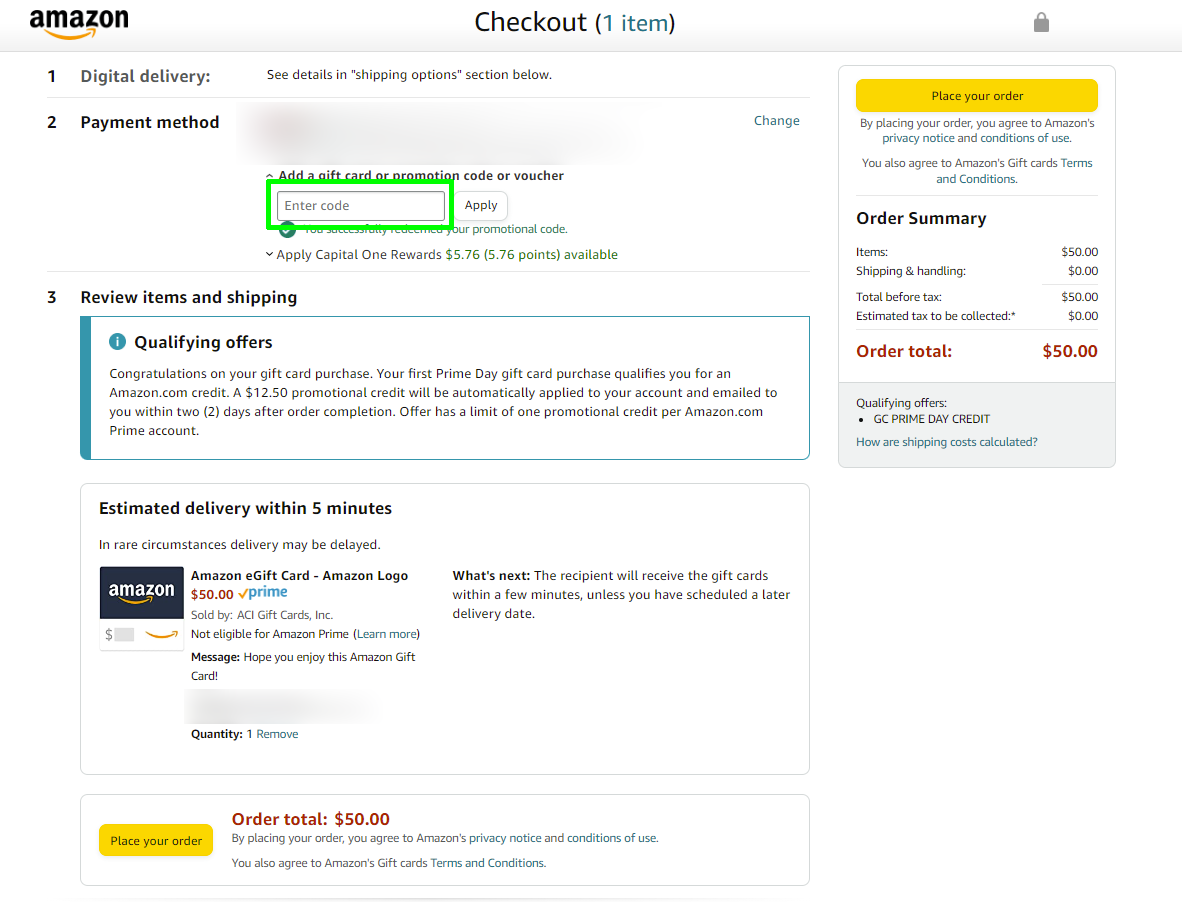 4. Place your order.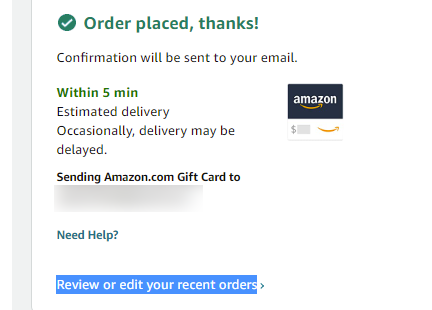 After a few minutes (in my case, it was about 20 minutes), you'll get the $50 gift card in your email and you can redeem it on  your account. The $12.50 promotion *should* come later, but we can't guarantee it. Obviously, you have to spend $50 to try this but if you use Amazon a lot, you'll probably go through that $50 on  your account in no time.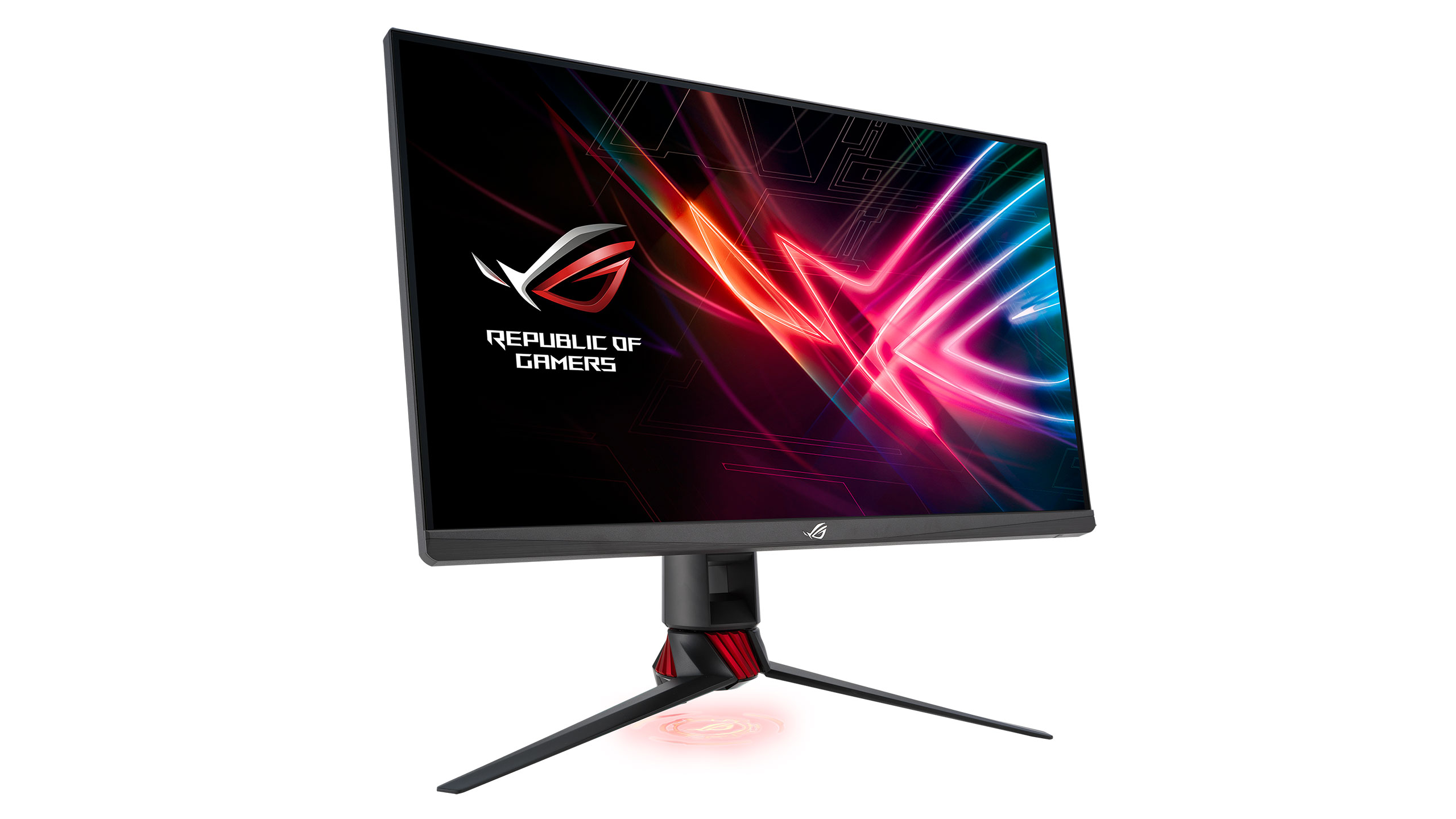 Choosing the Right Monitor on Prime Day

Prime Day tends to be great time to find deals on monitors — we've collected a bunch of them in our Prime Day Monitor Deals (opens in new tab) hub. But which monitor is right for your needs, and what specs and features are the most important? There are plenty of opinions, and your intended use case will certainly play a role. Whether it's for gaming or productivity, image editing or movie watching, there's a display out there that's right for you.
If you're the type of person that wants it all — resolution, refresh rate, color accuracy, panel type, contrast, size, and whatever other aspects you care about — be prepared to spend more. On the other hand, those who just want an everyday workhorse monitor that looks okay and handles basic office tasks can find some budget options that should prove perfectly adequate.
The three biggest factors in choosing a monitor (besides price) are the size, resolution, and refresh rate. They're interdependent as well, meaning the size may determine what resolution would be best, and resolution can impact the refresh rate. But beyond just the monitor, you should also consider the rest of your PC hardware, and the graphics card (opens in new tab) in particular.
A 4K, 144 Hz, G-Sync/FreeSync, HDR display might sound like it offers the best of all worlds, but many games won't run at anywhere near 144 fps, or perhaps even 60 fps if your GPU isn't up to the task. In fact, even the mighty GeForce RTX 3090 Ti only averaged 81 fps at 4K ultra across our standard test suite — and a piddly 32 fps in ray tracing games, though that improved to 60 fps with DLSS Quality mode.
For this reason, 2560×1440 — or 3440×1440 if you prefer an ultrawide experience — tend to be preferable to 4K resolutions for most gamers. A more modest GPU like the RTX 3080 12GB (opens in new tab), which you can pick up for $729 this Prime Day, can still manage over 100 fps at 1440p ultra, or 86 fps with ray tracing and DLSS enabled. This is also why 360 Hz esports monitors are currently only available with 1920×1080 resolution.
Refresh rates aren't just for gaming, though. Get used to the feel of Windows on a 120 Hz or 144 Hz monitor, and even your desktop can feel sluggish if you go back to a 60 Hz display. It's also a good idea to get a G-Sync or FreeSync monitor if possible, as that can eliminate screen tearing if your system can't maintain framerates above the maximum supported refresh rate.
What about size? Some feel bigger is better, others prefer higher DPI panels. A 50-inch 1080p HDTV sitting a few feet away for example would have very noticeable pixels. Conversely, a 24-inch 4K display might end up with text being "too small" without enabling DPI scaling. Ideally, you want a display you can comfortably use at 100% scaling at its native resolution. Subjectively, that means around 32-inches (or more) for 4K, 27-inches (give or take) for 1440p, and 24-inches or less for 1080p.
There are many other factors, liked curved screens, panel types, color accuracy, contrast, viewing angles, and more. We dig into the details more in our best gaming monitors guide, and how much each of these matters ends up a matter of personal opinion as much as anything. Price also matters, as the most beautiful monitor in the world won't matter much if it's way out of your price range.
With all of the above in mind, here are a few of our favorite monitor deals currently available this Prime Day.
Dell S3222DGM 32-inch (2560×1440, 165Hz): was $409, now $299 at Dell
LG 34WP65C 34-inch (3440×1440, 160Hz): was $499, now $349 at Amazon
Alienware AW2521HF 24.5-inch (1920×1080, 240Hz): was $394, now $259 at Amazon
Samsung M8 32-inch (3840×2160, 60Hz): was $729, now $549.99 at Amazon
Gigabyte G27Q 27-Inch (2560×1440, 144Hz): was $329, now $249 at Newegg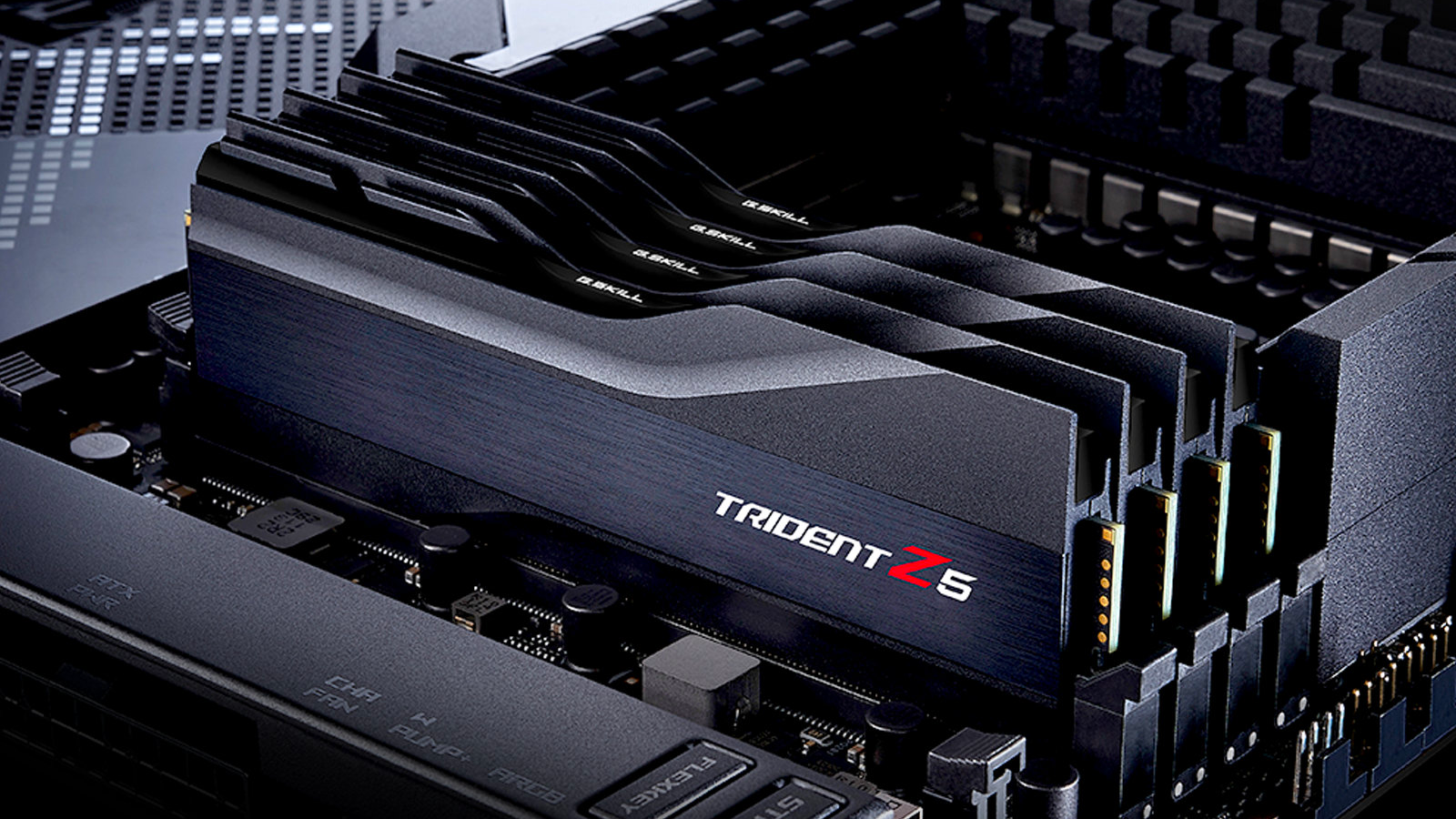 Which Prime Day RAM is Best for Your Budget?
Like other computer hardware, RAM also experienced price hikes during the pandemic. However, now that things have settled down, DRAM pricing has started to decline. If you've been waiting to pick up a brand-new DDR4 or DDR5 memory kit, now would be a good time as Amazon's Prime Day has brought us many attractive deals.
The G.Skill Trident Z5 RGB DDR5-6000 C36 memory kit is a suitable high-performance 32GB (2x16GB) option if you don't want to spill lots of cash on the RAM. The memory runs at DDR5-6000 with 36-36-36-96 timings and a 1.35V DRAM voltage. The G.Skill Trident Z5 RGB DDR5-6000 is currently available for $319.99, 11% less than its regular price.
The Crucial DDR5-4800 C40 memory kit fits the bill if you need a temporary memory kit to get by while waiting for something better. At $145, it's currently the cheapest 32GB (2x16GB) memory kit on the market right now.
Regarding DDR4, the G.Skill Ripjaws V DDR4-3600 C16 is a very nice 32GB (2x16GB) memory kit that's fast, but without going overboard. While Amazon typically sells it for $154.99, you can grab it for just $139.99 during Prime Day.
AMD and Intel's latest platforms support DDR4-3200 memory by default, meaning you shouldn't go lower. However, Silicon Power's DDR4-3200 C16 16GB (2x8GB) offers outstanding value for what it brings to the table. Normally retailing for $72.97, it can be yours today for just $46.97.
G.Skill Trident Z5 RGB DDR5-6000 C36 32GB: was $359, now $319 at Amazon
Crucial DDR5-4800 C40 32GB: was $192, now $145 at Amazon
G.Skill Ripjaws V DDR4-3600 C16 32GB: was $154, now $139 at Amazon
Silicon Power Value Gaming DDR4-3200 C16 16GB: was $72, now $46 at Amazon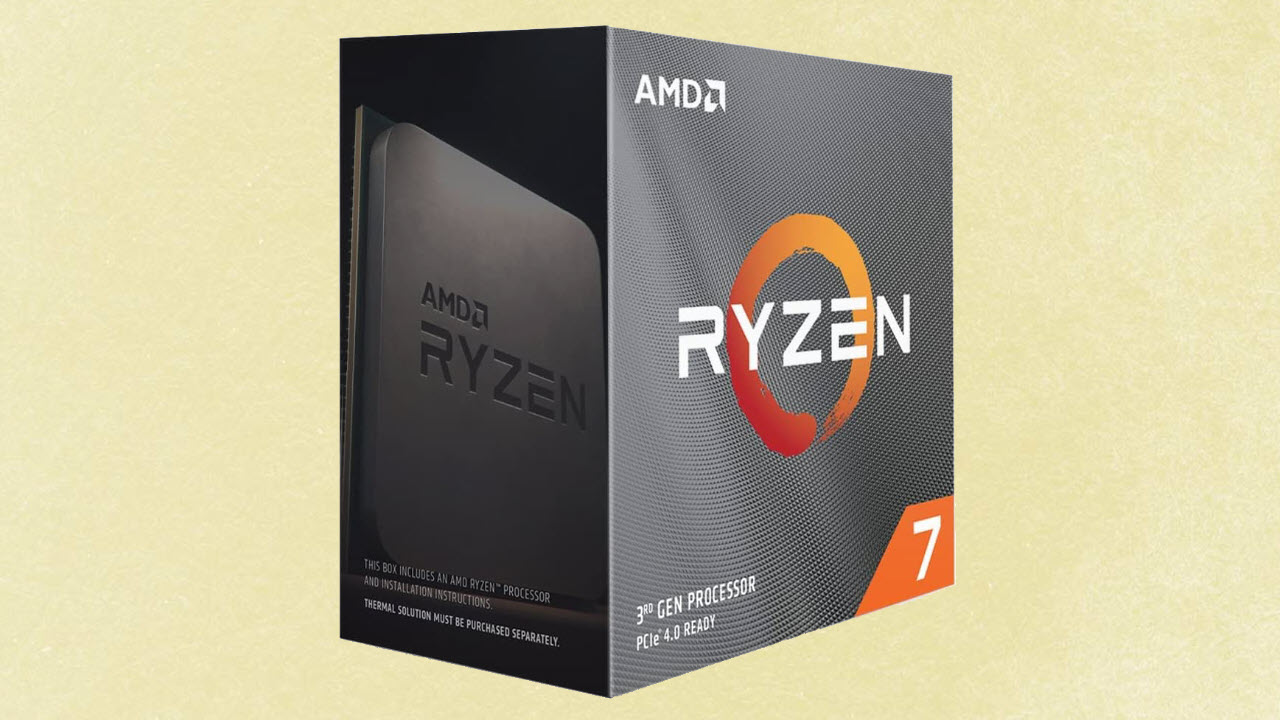 AMD Ryzen Deals Make for Great Upgrades
AMD's Ryzen 5000 was a game-changer, but the company's initial salvo of chips originally came to market with prohibitively high pricing, which was a drag for value seekers. The heated AMD vs Intel competition has changed the paradigm, though, and AMD has released a new wave of chips that bring pricing more in line with competing Intel chips. Two of those new chips are on sale for Amazon Prime Day. 
The eight-core 16-thread Ryzen 7 5700X is a stellar value at its Prime Day pricing of $249 at Amazon (opens in new tab), which represents a savings of $50 and an all-time low price. The Ryzen 7 5700X supports the full Zen 3 feature set, meaning the CPU is overclockable and has the DDR4-3200 and PCIe 4.0 interfaces, but it comes at a much more amenable price point than its very similar counterpart, the Ryzen 7 57800X.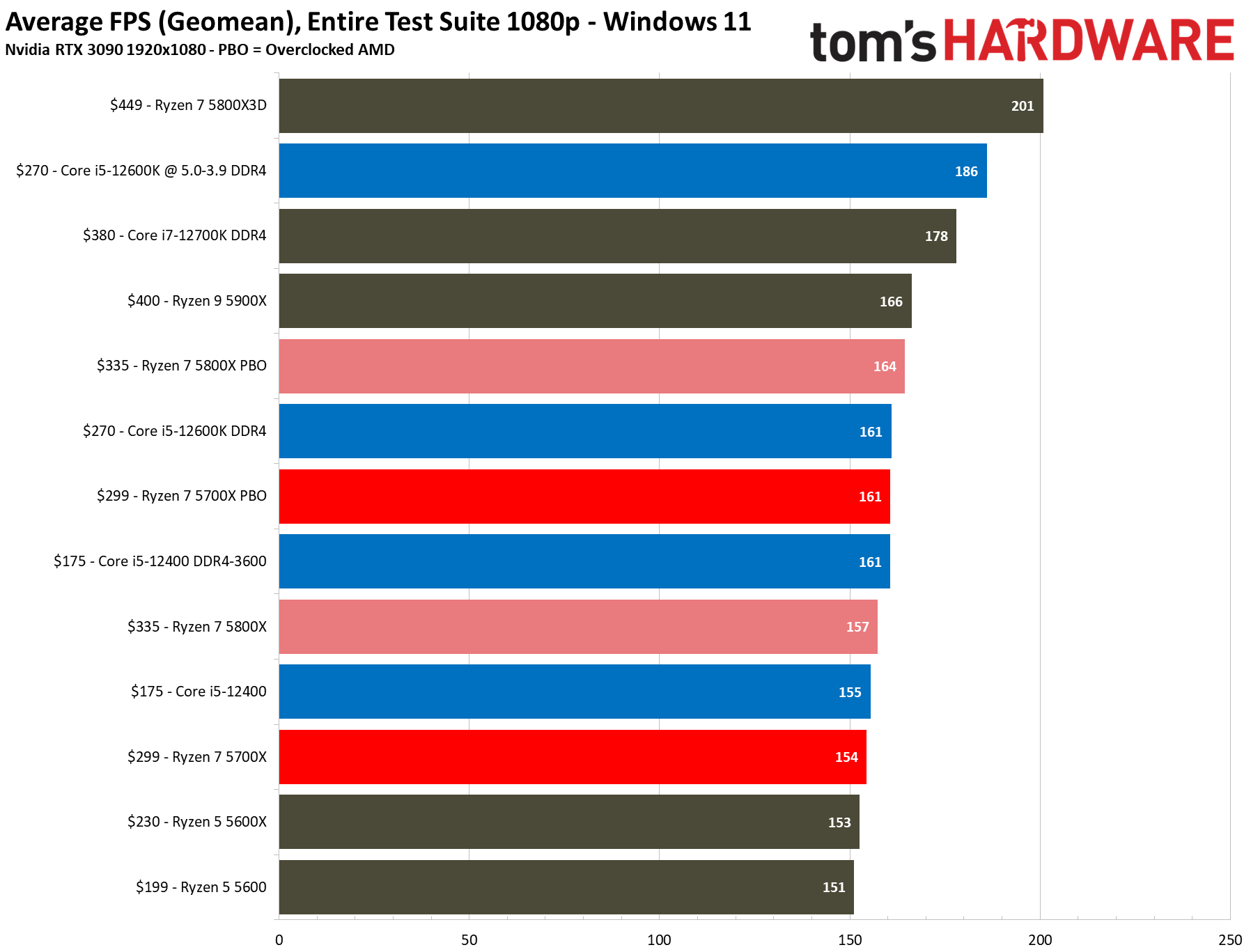 The Ryzen 7 5700X holds its own against some of the best CPUs for gaming, and it has a pretty solid showing on our CPU benchmarks hierarchy, too. AMD's other offerings, like the Ryzen 5 5600 and 5500, are also great for upgraders, but the 5700X brings more threaded heft to the table for heavier applications, including game streaming. That makes it a wonderful choice if you want to upgrade your existing Ryzen system with a chip that offers more performance in heavily-threaded applications than the lower-end alternatives. 
Meanwhile, the Ryzen 5 5600 serves up a solid blend of performance at its $179 price point at Amazon, a savings of $20. This six-core 12-thread chip boosts to 4.4 GHz and comes with a bundled Wraith Stealth cooler, so you're good for cooling when you pull the chip out of the box. 
But, perhaps most importantly, both of these chips drop into almost all existing AM4 motherboards after a BIOS update, including motherboards dating back to the 300-series that debuted in 2017. So if you own a first- or second-gen Ryzen system, you can simply drop either of these chips in and not worry about swapping out other components. 
AMD Ryzen 7 5700X: was $299, now $249 at Amazon
AMD Ryzen 5 5600: was $200, now $179 at Amazon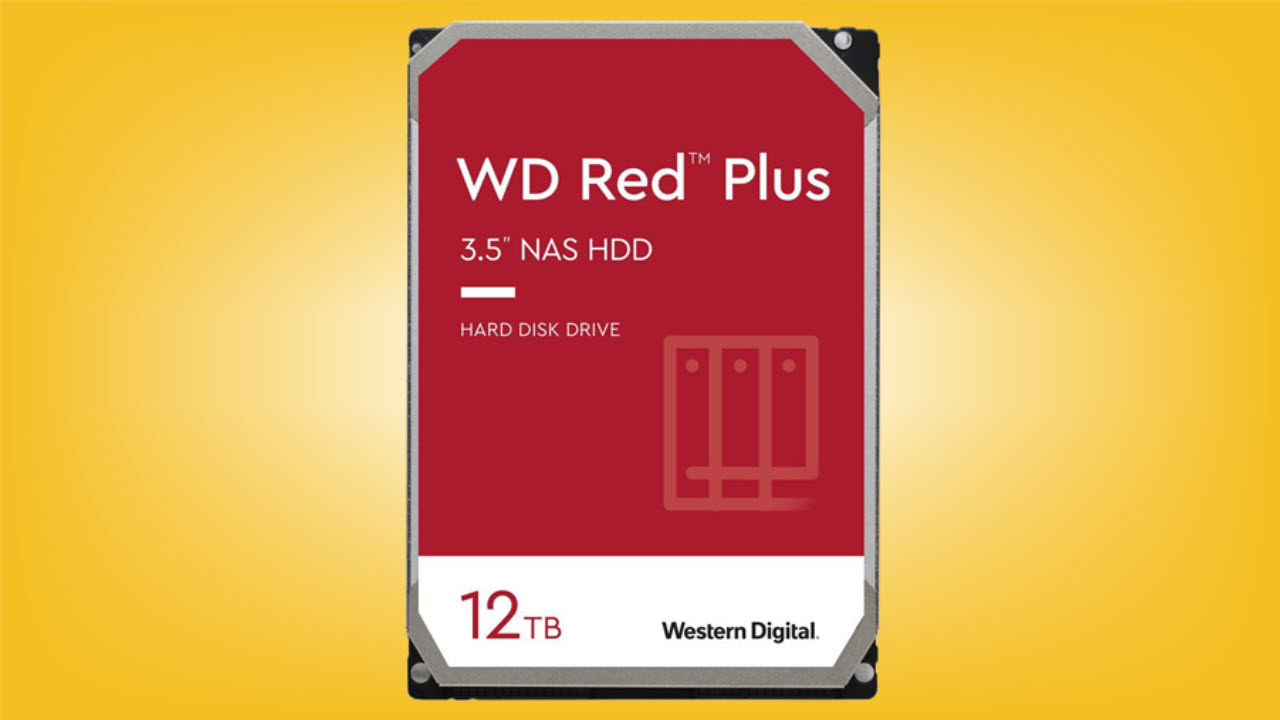 You Might Actually Need a Hard Drive . . . Yes One of Those
SSDs are all the rage with their flash-fueled speed, but big slow hard drives still have a use for storing bulk data, like videos, pictures, and backups. Luckily, you'll pay far less per terabyte of storage for a hard drive than an SSD, but finding high-capacity and high-performance HDDs at reasonable prices isn't always easy. That's a bit easier today, though, as WD has marked down the pricing of its 12TB and 14TB WD Red Plus HDDs for Amazon Prime days, marking the lowest pricing we've seen for drives of this caliber. 
If you need voluminous high-performance internal storage, the 12TB WD Red Plus NAS hard drive is on sale for a mere $195 — that's $60 off, an all-time low, and comes with free shipping (you'll need to use the FTSBUAA749 promo code). The 14TB Red Plus model is also marked down to $209, an all-time low. And while these drives are designed for use in NAS, they'll be just as happy inside a standard desktop PC.
These are great prices for 3.5″ SATA drives that spin at 7,200 RPM, boast a 256MB cache, and can deliver up to 196 MB/s (12TB) or 210 MB/s (14TB) of throughput. The drives also use the high-performance Conventional Magnetic Recording technology instead of the performance-killing SMR often used in cheaper offerings and/or external drives. 
Scoring a sweet deal on a big slab of storage usually involves searching for an external hard drive, which often comes with a big discount compared to standard drives, and then popping it out of the shell and using it as a standard HDD. This process, called "shucking," unfortunately voids the warranty. 
In contrast, you won't have to shuck the WD Red Plus drives and they come with a three-year warranty that covers 24×7 use, a 180TB-per-year workload rating, and 600,000 load/unload cycles, meaning these high-performance drives can easily withstand even the most demanding conditions. 
WD Red Plus NAS 12TB Hard Drive: was $289, now $195 at Newegg
WD Red Plus NAS 14TB Hard Drive: was $479, now $209 at Newegg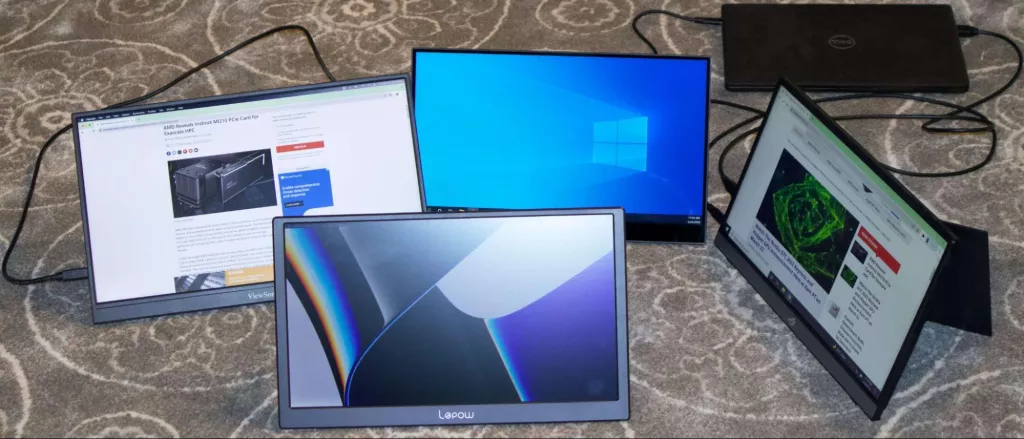 Take a Second Screen With You . . . For Cheap
We talked earlier about all the Prime Day monitor deals you can use to revamp your desktop experience, but this is also a great time to improve your portable work environment. If you're like us, you have two or more large displays at home so it's a major let down when you hit the road and find yourself staring at one tiny 13, 14 or 15-inch display. 
Fortunately, there's never been a better time to buy a portable monitor that you can sling in your bag and use as a second screen in the hotel, the airport or even your office. There are some wonderful Prime Day deals on portable monitors, starting from the $139 Lepow C2 and going all the way up to more expensive screens with OLED and / or 4K.
When considering a portable monitor, you need to keep just a few things in mind:
How will you connect to it?: Most portable monitors now connect via USB-C alternative mode and can get their power over Type-C as well. But what if your laptop doesn't have a USB-C port that does video out or, better still, what if you want to use the monitor with another device such as a Raspberry Pi? Many portable monitors also have mini HDMI in or even mini DisplayPort. Make sure the ports match your needs.
Size: Most portable monitors at 15.6 inches though there are some 13 and 14 inch models on the market, which will take up less room in your bag. If you don't mind hte smaller size, you wil gain portability. Forget about a 17-inch portable monitor if you want to take it anywhere.
Resolution: The most common and sensible resolution for a portable monitor is 1920 x 1080. At 13 to 15 inches,  you don't benefit much from having more pixels and you'll just need to turn up scaling to enlarge everything. However, there are some 4K portable monitors out there for those who are doing graphics work and are really picky. Try to avoid getting a 1366 x 768 monitor if at all possible, because that resolution is just too low.
Kickstand and Mounting: Different portable monitors have different methods of mounting. The best situation is if you have a built-in kickstand, but some models have magnetic stands that attach and others — the worst case scenario — make you use a filmsy origami style cover to prop them up.
The best portable monitor deals this Prime Day are on lesser-known, but reasonably well established brands such as Lepow and Innocn. The cheapest choice is the Lepow C2 which, for $139, gives you a 1920 x 1080 resolution on its 15.6-inch display, along with a built-in kickstand and the ability to connect via USB-C, mini HDMI or even mini DP. 
However, when we reviewed the Lepow C2, we noted that it only got a measly 148 nits of brightness on our light meter, which means you don't want to use it anywhere near a window. However, it did manage to reproduce 113 percent of the sRGB color gamut.
If you can splurge a bit more, we really like the Innocn 15A1F, a 15.6-inch, 1080p OLED monitor which has a $349 list price is now on sale for $259. That display promises to reproduce 100 percent of the DCI-P3 gamut and, in our tests, it got all the way up to 139 percent! It also gave us 373 nits of brightness and a decent magnetic kickstand. We should note that there's also an Innocn 15K1F that claims to be thinner and lighter, but we haven't tested it and it was on a lightning sale that ended while we were writing this. 
Innocn also has a 13-inch OLED screen that's on sale for just $180 right now. However, when we tested the 13-inch model, it had fairly low brightness and we needed to plug it into an external outlet to get it to 100 percent brightness.
If you're willing to spend more money to get something with a better brand name and better build quality, Lenovo's ThinkVision M14 is a great choice and you can snag it at Lenovo.com for $259, a small savings over the list price. The 14-inch, 1920 x 1080 M14 is bright and has a wonderful built-in kickstand but you can only connect to it via USB-C.
Overall, though, we think the Innocn A1F is the best choice this Prime Day.
Innocn 15A1F (1920 x 1080 OLED, 15-inches): was $349, now $259 at Amazon
Innocn 13K1F (1920 x 1080 OLED, 13-inches): was $249, now $180
Lepow C2 (1920 x 1080, 15 inches): was $159, now $139 at Amazon
Lenovo ThinkVision M14 (1920 x 1080, 14-inches): was $284, now $259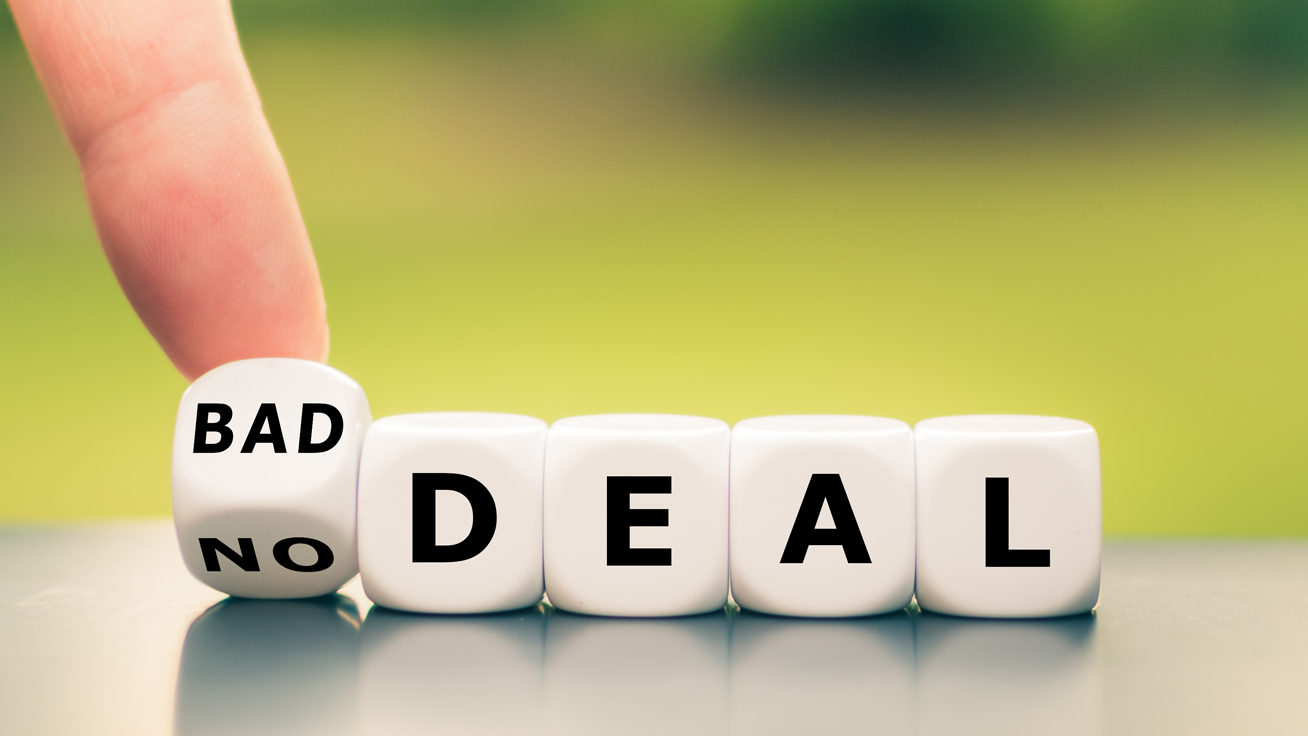 Stay Away From These PCs Deals That Aren't
It almost goes without saying, but we'll say it: just because you see an item listed as being on sale, that does not mean it is worth buying. Some products aren't really discounted in any appreciable way, and others are a bad choice at any price.
When you're browsing the virtual aisles at Amazon, Dell, Newegg, etc, you need to consider the product before you even look at its alleged discount. Frankly, some computers shouldn't even be sold in 2022 and you shouldn't be the one to buy them.
Watch out for these tell-tale bad specs:
8GB of RAM: Unless you're buying a Chromebook for a kid or a budget laptop for a tech-illiterate relative, 8GB of RAM is hard to live with in 2022. After you open a few browser Windows, starting watching a video and settle in for some gaming, you may end up eating up that capacity. When you use up the physical RAM, your computer uses virtual memory that involves reading and writing to your storage drive, a relatively slow process. So, please pay a few extra dollars and go for 16GB.

Now, there's one exception here. If you buy a gaming laptop or desktop that has 8GB of RAM and is upgradeable, you can always plan to buy more memory and install it yourself. But be careful: a lot of thin laptops have their memory soldered to the motherboard.

For example, Dell is currently selling an XPS 13 with a 3.5K display and a Core i7 CPU but with 8GB of non-upgradeable RAM for $1,319! That configuration should not exist and no intelligent human should ever buy it, because you're paying a premium price but getting an unacceptably bad experience. 

256GB SSD: Want to suffer by running out of space? You'll barely fit Windows, a browser and a few photos on your PC before you run out of room. Settle for no less than a 512GB boot drive unless your computer comes with a second drive.
CPU: More than one generation behind: You can often save money by purchasing a laptop or desktop with last year's processor and there's nothing wrong with that. If your funds are limited, it's better to invest your money in a more powerful graphics card than the latest generation of processor. However, we have to draw the line somewhere. Don't consider an Intel system with anything older than 11th Gen core or an AMD system with anything older than Ryzen 5000 (for mobile or desktop).
It's also worth noting that the "sale" price you see might actually be the regular price. So how do you know if you're being hoodwinked? Check the price history.
Our favorite tool for checking price histories is PC Part Picker (opens in new tab). There you can enter the model name of any tech product and likely find a chart outlining its history. However, not every configuration of every PC is listed and the site does not keep a price history of Amazon.
For Amazon, we recommend using the Camelizer, a Chrome extension that will show you the ups and downs of any product's pricing when you click it. 
Want an actual good deal on a laptop or desktop this Prime Day? Check out our list of Prime day gaming laptop and Prime Day PC deals.  Also, here are a couple of deals we really like right now.
Alienware m15 R7 (RTX 3060, Ryzen 7 6800H): was $1699, now $1499 at Dell
Alienware Aurora R13 (RTX 3060 Ti, Core i7): was $1899, now $1599 at Dell
MSI GP66 Leopard (RTX 3080, Core i7) gaming laptop: was $2,299, now $1,799 at Newegg after rebate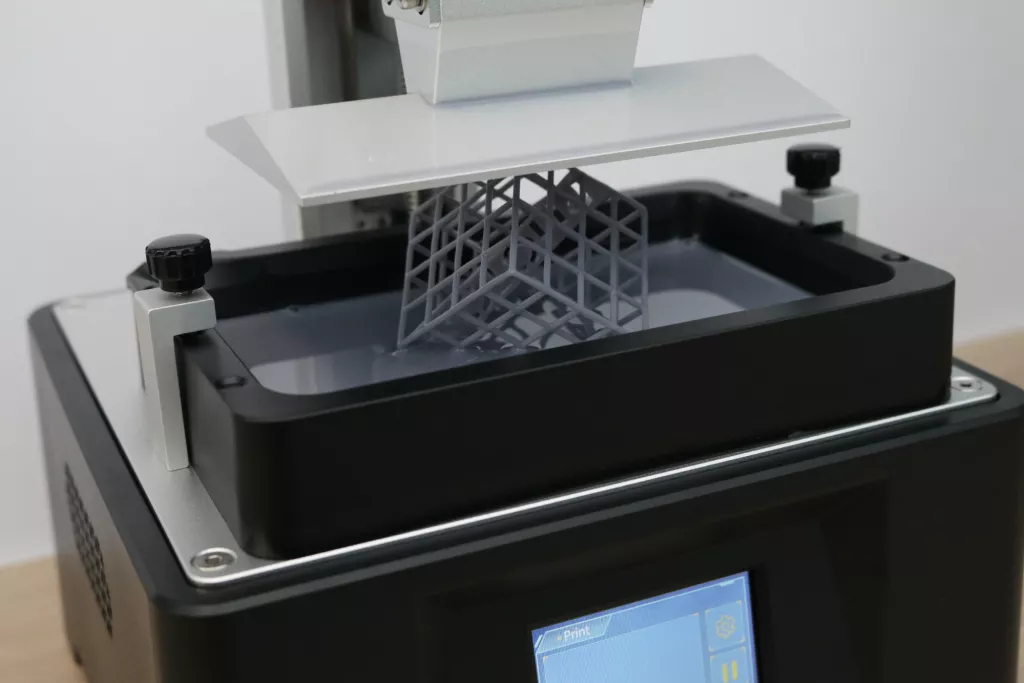 Feed Your 3D Printing Habit or Start One
Some of the best Prime Day tech deals around are on 3D printers, filament and accessories. Since I love 3D printing, I'm taking this opportunity to buy some more rolls of filament. But, if you're not already 3D printing, this would be a good time to buy your first 3D printer. You could also buy a second or third one at these prices.
We're tracking all of the savings on our Prime day 3D printer deals page, but a few deals in particular really stand out.
3D Printers
There are two main types of 3D printers that hobbyists use: FDM and SLA (aka resin). FDM printers melt and extrude plastic filament on top of a print bed in layers to create models. SLA printers use a screen to convert resin into usable shapes. Though both are affordable, we strongly recommend FDM for anyone who is a beginner because dealing with resin printers means handling toxic chemicals and fumes.
The most popular FDM 3D printer among hobbyists, the Ender 3 Pro, is now just $209 when it normally goes for about $249. It's an open-frame printer and many of its competitors are styled exactly the same way so accessories for the Ender series will likely work on other open-frame printers from the likes of AnyCubic or Elegoo.
The biggest drawback of the Ender 3 Pro is that it lacks auto-leveling so you have to manually adjust screws to make sure that your prints aren't lopsided. That's one reason we love the Anycubic Kobra, which is now $255 (opens in new tab) (reduced from $319) and has 25-point auto leveling. We've said the Kobra is the best for beginners. 
Some beginners, particularly parents with young children, prefer an FDM printer that comes enclosed so that nobody sticks a finger onto the burning hot nozzle. That's where the Flashforge Adventurer 3C is a great idea. This enclosed, Wi-Fi-enabled printer is now $269, reduced from $339. However, note that the Adventurer 3C has only a 150 x 150 x 150 mm build volume as compared to 220 x 220 x 250 mm volume on the Ender 3 Pro. And the enclosed printer becomes harder to use if you end up with a filament tangle.
Creality Ender 3 Pro: was $249, now $209
Anycubic Kobra: was $319, now $255
Flashforge Adventurer 3C: was $339, now $269
If you are looking for a resin printer, there are some good deals on those too. You can score the Anycubic Photon Mono for just $191, reduced from $239. That printer uses a 2K display to print at a relatively high resolution.
Filament
If you use an FDM printer, you need filament to turn into prints. And there's an embarrassment of riches when it comes to finding Prime Day filament deals.
The most popular type of filament, PLA / PLA +, is available in a wide range of colors and even different textures. You can check out Amazon's complete list of PLA filament deals and overall filament deals. 
In particular, I like the discounts on Overture PLA and Overture PLA+, which start at $15 and $17 respectively and are each reduced by about 20 percent. Overture is one of many brands on sale, but it's a well-known and respected brand that we've had good experiences printing with.
Just going with matte colors and textures is boring so consider getting some PLA filament with a silky texture. I ordered a roll of the Geeetech A-silk-silver filament after seeing pictures of prints which made with it that look just like metal. It's $19 today,reduced from $25.
Overture PLA: was $18, now $15
Overture PLA+: was $21, now $17
Geeetech Silk PLA: was $25, now $19
3D Printing Accessories
Of course, there are lots of accessories you need for 3D printing. If you use an open-frame printer that came with a smooth build plate, I strongly recommend you replace it with a third-party plate that has a textured surface. Comgrow's excellent magnetic PEI build plate is now on sale for $17, reduced from $21.
Also, if you want to keep your filament dry or dry it out once it has been exposed to the humidity in your house, a filament dryer box is a good idea. I picked up this Sunlu Dryer Box for $36, reduced from $49. It can heat your filament spool to up to 55 degrees Celsius and bake out any moisture in 3 to 6 hours.
Comgrow PEI Plate: was $21, now $17
Sunlu Dryer Box: was $49, now $36
It's a Great Time to Upgrade Your Mechanical Keyboard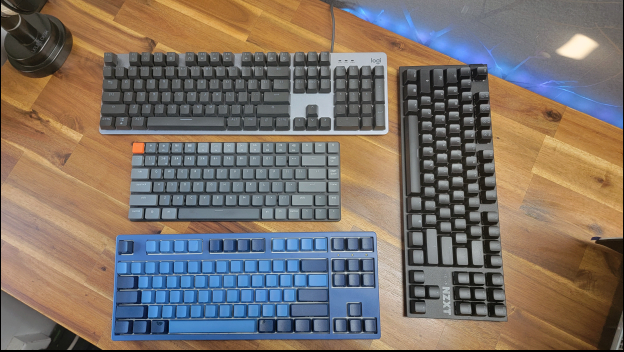 Whether you want one of the best gaming keyboards or you're looking for the best budget mechanical keyboard for productivity purposes, Prime Day is a great time to upgrade your typing experience. We're seeing lotsof models on sale, from big-name brands to no-name bargain-basement clackers that look pretty but will probably make your wallet a whole lot happier than you fingers. There are also quite a few deals on accessories like keycaps, as well.
We've covered how to pick keycaps and how to lube switches—the latter of which will likely be something you want to do if you get something with cheap switches (or just scratchy Cherry models) and want to improve the feel of what you paid for. There are endless ways to tweak and tune your keyboard, but first you need to buy one. So in case you don't own a mechanical keyboard, we've collected the best Prime Day keyboard deals below.
One word of caution before shopping though—and this holds especially true if you're looking for a gaming keyboard. Pay very close attention to what product pages say about switch types. Bargain-basement keyboards will advertise "mechanical feeling" switches, or something similar. This is just a ruse to make you think you are getting something you are not—most likely a squishy rubber-domed keyboard that's not mechanical at all and won't feel mechanical, no matter what promised the product page makes.
Similarly, many big-name keyboard brands sell pretty RGB-lit keyboards at a low-ish price that look for all the world like higher-priced models the company sells as well. These also often get bundled with other peripherals in something that looks, on the surface, like a good way to save money while upgrading a bunch of your gaming gear. But these keyboards as well are almost always rubber-dome keyboards, not mechanical models. So don't believe a keyboard is a legit mechanical model unless it expressly says it has mechanical switches. And even then, check the specific switch type, because there are significant differences not only in key switch feel, but key switch quality as well. But all other things being equal, unless you are expressly looking for a keyboard that can survive major spills, you should get a mechanical keyboard of any stripe over a non-mechanical keyboard. The typing and gaming experience is just hands-down better—and not to be missed, especially on a day like Prime Day when mechanical keyboards are cheaper than ever.
Prime Day Mechanical Keyboard Deals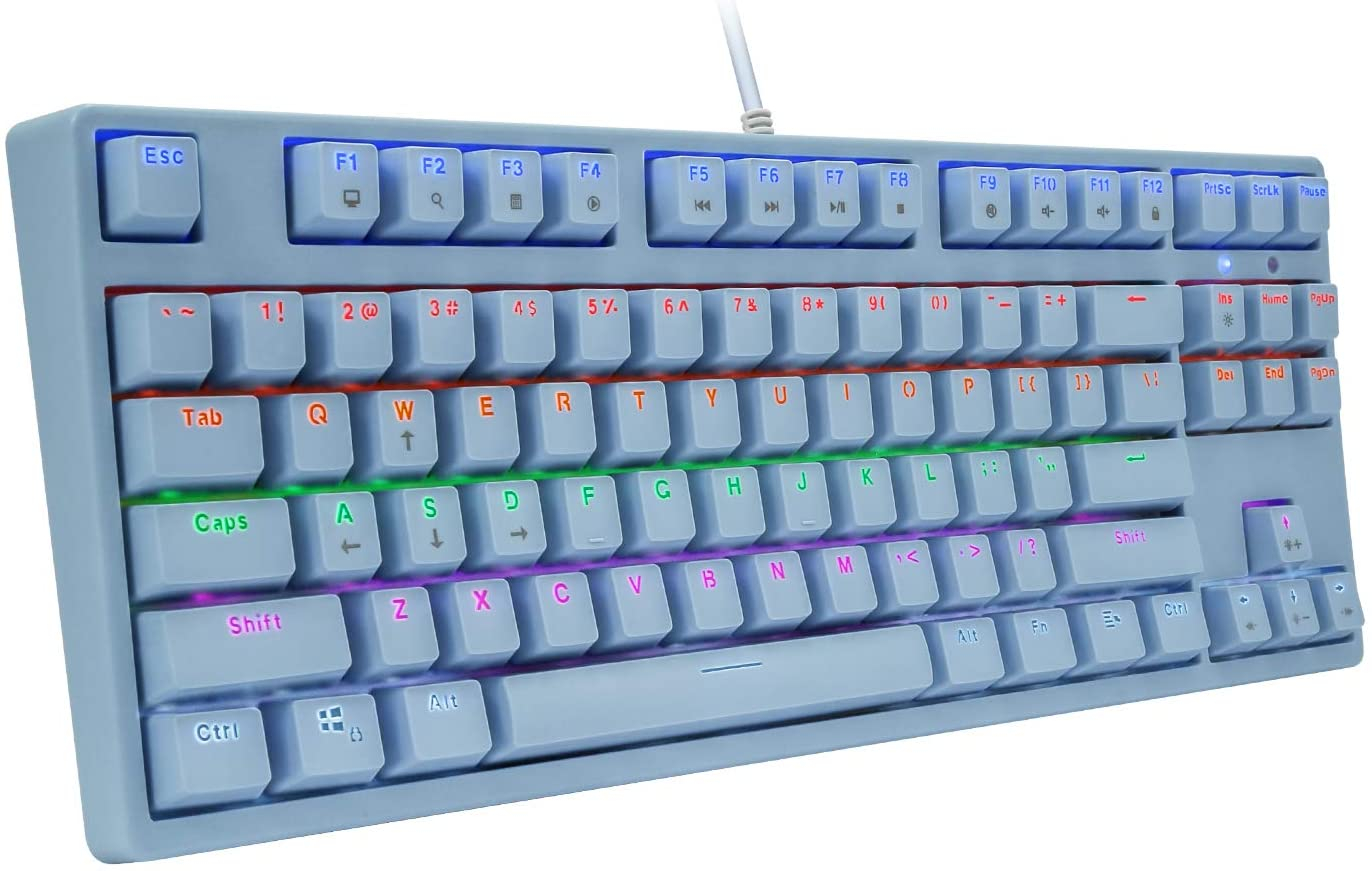 Starting out at the bottom of the price list is the OKKID BT-815. It's a compact TKL 87-key design with RGB lighting, a soft blue body and clicky blue or red switches and double-shot keycaps for an amazingly low $15.99, with Brown (tactile, non-clicky) switches available for just $3 more ($18.99). Now I'm not saying this is a GOOD mechanical keyboard, but it's stunningly affordable and ticks all the basic boxes (and them some).
OKKID BT-815 Mechanical Gaming Keyboard: $15.99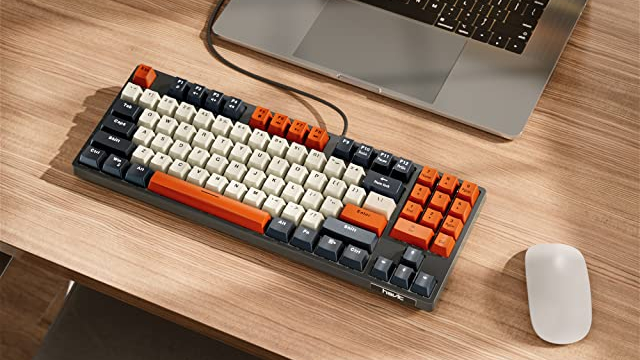 Stepping up a bit to a keyboard from a brand you (or at least I) have actually heard of, there's the Havit Mechanical Keyboard for $38. This keyboard lacks backlighting, but it looks great with its back, beige and orange color scheme. And it has a number pad for working on those stressful spreadsheets, while still staying compact, at 89 keys. And the keycaps are PBT. The Havit keyboard only comes with red switches, which are good for gaming but not the best for typing.

Havit Mechanical Keybaord: $38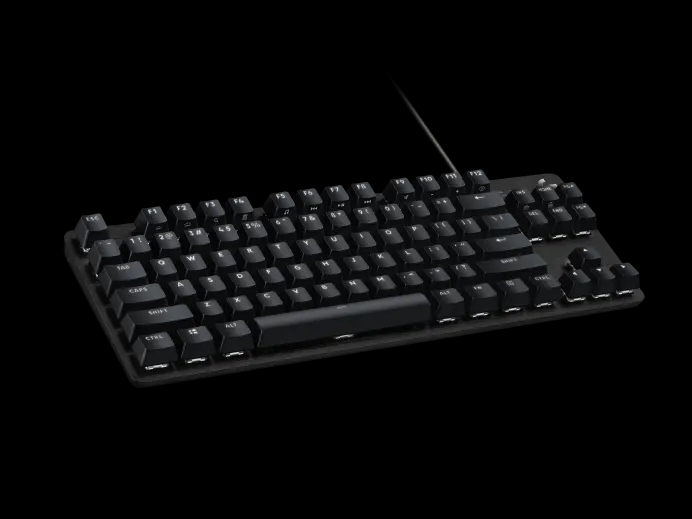 If you are truly after a mechanical keyboard from a well-known brand and you don't want to spend all that much, Logitech's G413 TKL SE is on sale for its lowest price ever, just $47.49 on Amazon. As its name implies, it lacks number keys, but does offer tactile switches, white LED backlighting and an aluminum top.
Logitech G413 TKL SE Mechanical Gaming Keyboard: $47.49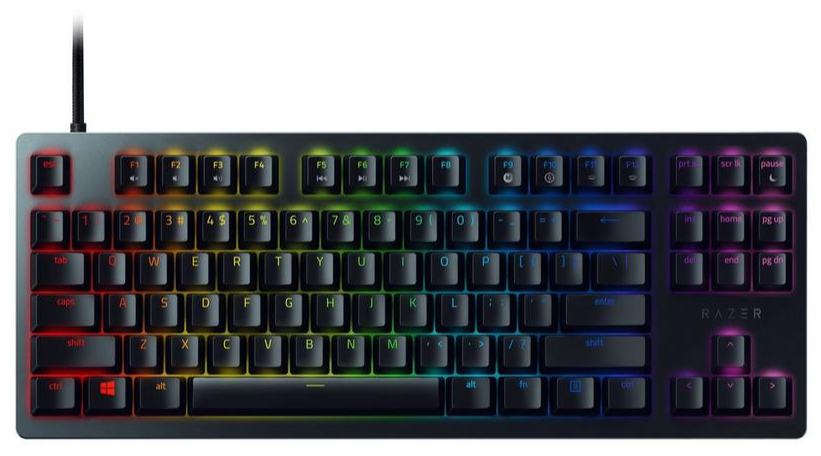 Leaning more toward the gaming side of things, Razer's Hunstsman Tournament Edition TKL keyboard is on sale for just $59 at GameStop. It packs Razer's optical linear switches, doubleshot PBT keycaps and of course Razer's Chroma RGB lighting.
Razer Huntsman RGB Tournament Edition: $59.97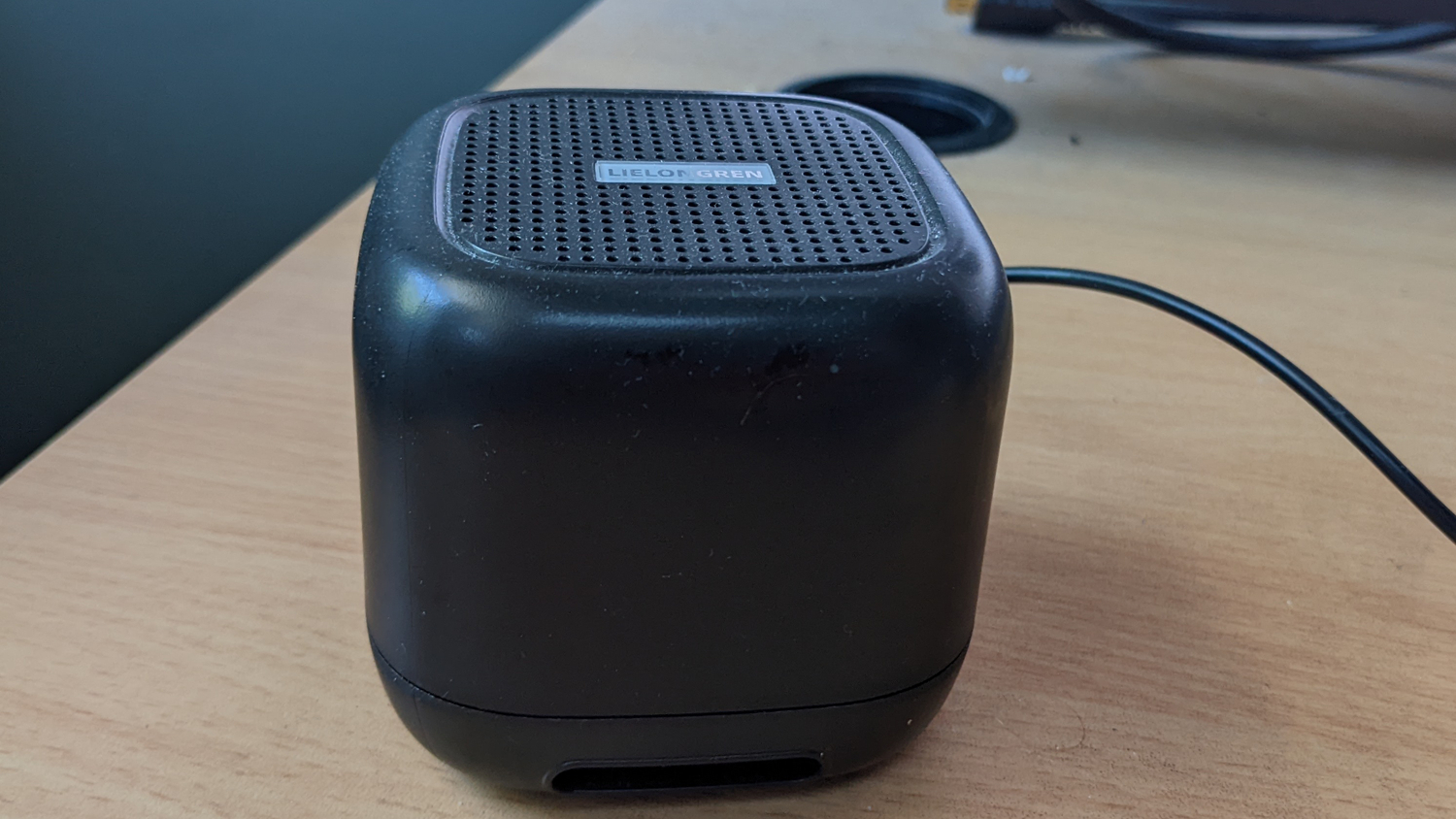 USB Desktop Speakers Save Space, Money . . . And Your Sanity
Whatever the opposite of an audiophile is, that's me. I was the only kid in fifth grade not allowed to sing in chorus, because I'm so far off key that I'm on a different keyboard. Now, as an adult, I like listening to music as much as the next person but getting high fidelity output from my computer speakers is not a priority.
My main concern is that my PC audio just works, without any obvious distortion, pops or feedback and without taking up half of my desk. That's why a couple of years ago, I went looking for a small but serviceable USB speaker I could connect to my desktop PC.
Believe it or not, most PC speaker setups aren't designed with simplicity and space-saving in mind. They have multiple speakers that have to connect to each other with wires and often to an external power source for amplification. And most still use 3.5mm audio, which I hate because I sometimes get feedback or buzzing due to interference.
After some research, I landed on the Lielongren USB Computer Speaker (opens in new tab), which I've been using and enjoying every day since 2020. Right now, as part of Amazon's Prime Day deals, the Lielongren speaker is just $11.19 (opens in new tab), reduced from $13.99, a 20 percent savings. But, if you're like me, what you'll really save is your sanity.
The 3.2 x 3.2 x 2.8-inch box plugs directly into my USB hub and then sits unobtrusively on my desk. It doesn't need any external power or audio cables, getting all of its juice over this single connection. It doesn't hiss or whine, but it does output really good audio, whether I'm doing a video call with my colleagues, watching a movie or listening to music on Spotify. 
I've never been a stereo connoisseur, but to my untrained ears, everything just sounds good. I can pump up the volume to 100 percent on my computer (the speaker doesn't have or need its own volume control) and blast AC/DC's "Back and Black" without detecting any tininess. According to its specs, my speaker outputs at up to 3W in a frequency of 140 to 20 Hz. 
Most importantly, the speaker leaves me plenty of room on my desk for the things that matter most: my mechanical keyboard, my mouse and my four monitors. The speaker is so small that I can take easily carry it with me if I choose or plug it into other devices, such as a Raspberry Pi, if they need sound.
Fortunately,  the Lielongren speaker isn't the only USB speaker that's on a Prime Day sale. There are a few others that offer a bit higher volume.  There's Lielongren's 8W speaker box, which has volume controls and dual, 4W drivers. It's on sale for $16.78, reduced from $20.98. It's 7.2 x 2.2 x 1.8 inches but still pretty space efficient. 
For those who want more of a separation of sound, there's KXK's dual speakers, which are now $17.59, down from $21.99. Each speaker is up to 4W. You can see a complete list of Amazon Prime Day USB speaker deals here (opens in new tab). If you need sound output that just works with no hassle and no frills, give them a look.
Lielongren 3W USB Speaier: was $13.99, now $11.19 (opens in new tab)
Lielongren 8W USB Speaker: was $20.98, now $16.78 (opens in new tab)
XKX Dual Speakers: was $21.99, now $17.59 (opens in new tab)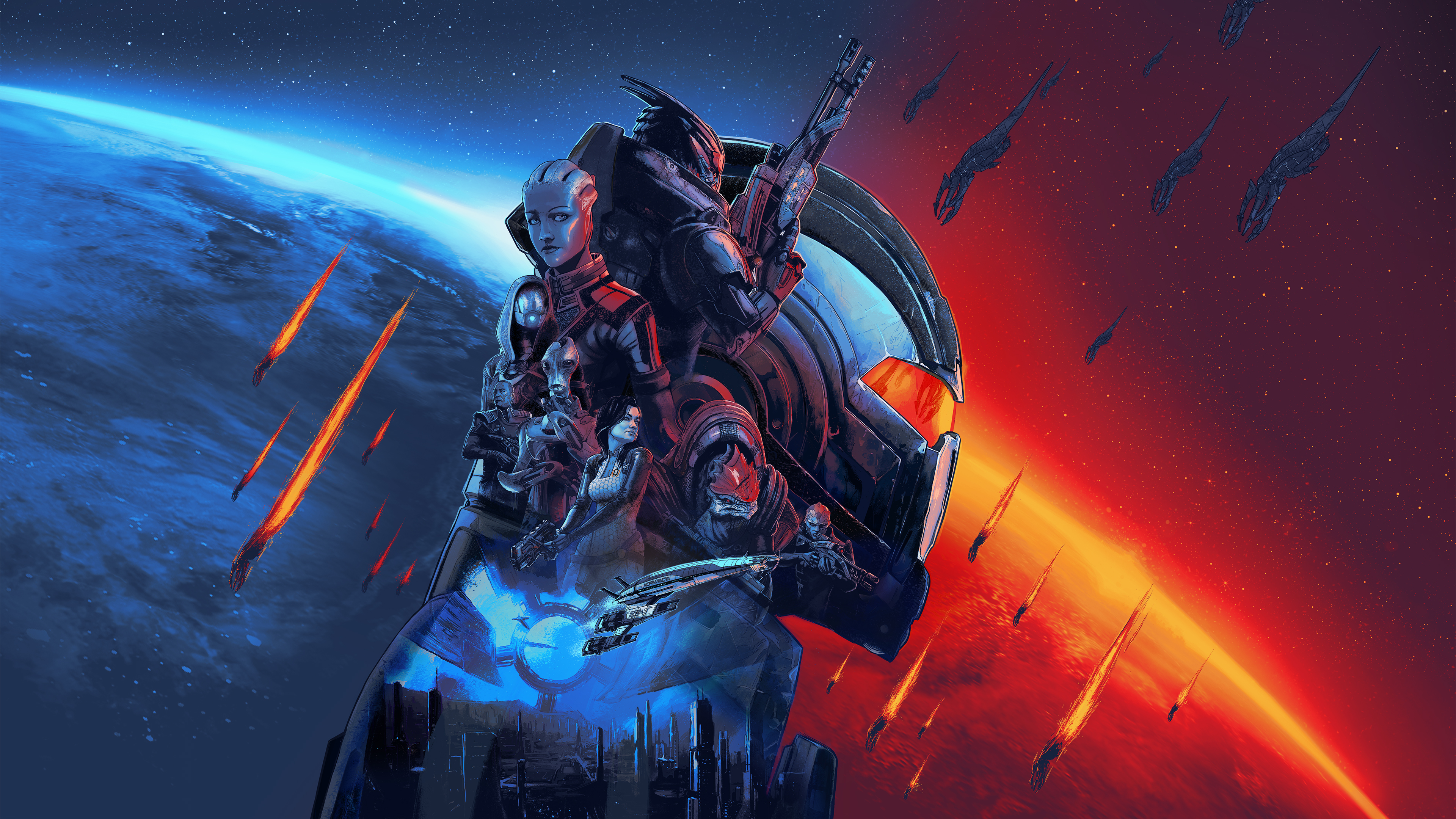 Get Some Free Games With Your Prime Membership
An Amazon Prime membership nets you free games once in awhile, but for Prime Day, the Prime Gaming bounty has  some heavy hitters, with more than 30 games. Some of them are expiring soon, but others will last for  another 19 days or so. You can go to the Prime Gaming page to claim them.
The biggest name is Mass Effect: Legendary Edition, which you can claim on PC for the Origin launcher. (Insert your "I'm Commander Shepard, and these are my favorite free games on the Citadel" jokes here.) 
There are also a handful of Star Wars games, including Republic Commando, Jedi Knight – Jedi Academy and Jedi Knight II – Jedi Outcast, which requires the Amazon Games app on Windows.
Other games include:
Need for Speed Heat (Origin) 
GRID Legends (Origin)
Metal Slug 2 (Amazon Games App) 
The Crow's Eye (Amazon Games App)
Giana Sisters: Twisted Dreams (Amazon Games App)
Metal Unit (Amazon Games App)
8Doors: Arum's Afterlife Adventure (Amazon Games App)
Samurai Shodown II (Amazon Games App)
Addling Adventures (Legacy Games)
Clouds & Sheep 2 (Amazon Games App) 
Fatal Fury Special (Amazon Games App)
Road Trip (Legacy Games)
Gone Viral (Amazon Games App)
Puzzle of the Year (Legacy Games)
The King of Fighters 2002 (Amazon Games App)
Pumped BMX Pro (Amazon Games App)
Bang Bang Racing (Amazon Games App)
Death Squared (Amazon Games App)
The King of Fighters 2000 (Amazon Games App)
The Darkside Detective (Amazon Games App)
10 Second Ninja X (Amazon Games App)
The Darkside Detective: A Fumble in the Dark (Amazon Games App)
Manual Samuel (Amazon Games App)
HUE (Amazon Games App)
Serial Cleaner (Amazon Games App)
The Metronomicon: Slay the Dance Floor (Amazon Games App)
Rain World (Amazon Games App)
Maniac Mansion (Amazon Games App)
Suzerain (Amazon Games App)
Fishing: North Atlantic (Amazon Games App)
Fell Seal :ARbiter's Mark (Amazon Games App)
Again, you can find all of those over at Amazon's Prime Gaming site. If you have a Prime membership, which is required for most of the best tech and PC hardware deals on Prime Day, you'll be able to add them to your collection. Do that before they disappear.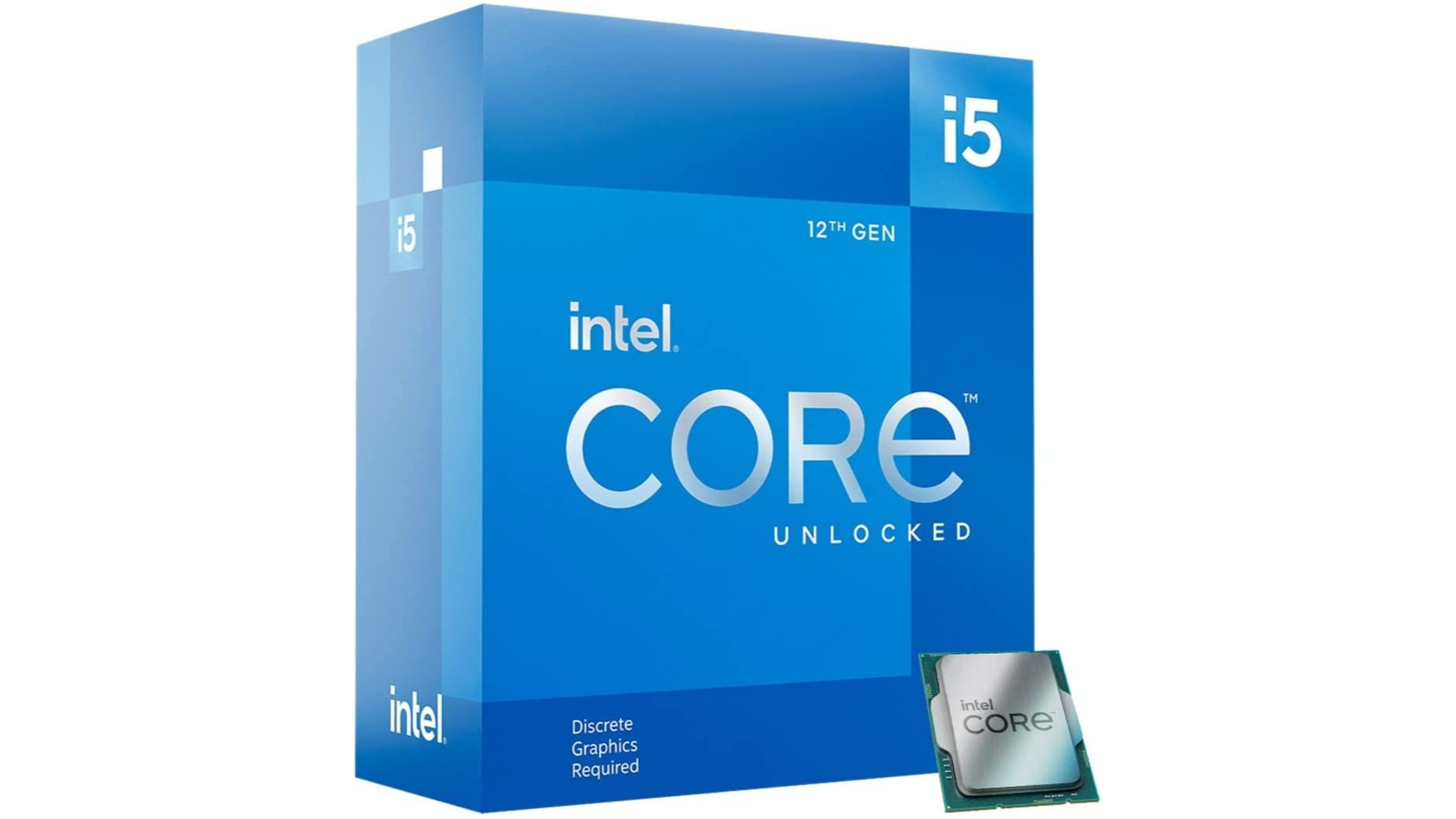 Intel's Best CPU Value, the Core i5-12600KF, Just Hit a New Low price
The old phrase "you get what you pay for" doesn't always apply when it comes to CPUs. Sure, higher-end CPUs like a Core i7-12700K and Core i9-12900K offer more gaming performance than their less-expensive siblings, but the difference may not be worth the money.
Intel's Core i5-12600K is the best CPU in terms of performance per dollar right now. The chip, which has 6 performance cores and 4 efficiency cores and a rated boost clock of 4.9 GHz, is only a few notches below the 12900K and 12700K on the CPU benchmark hierarchy but it costs significantly less than either. 
Now the 12600KF (which is the 12600K but without integrated graphics) has a hit a new all-time low price of $217 for Prime Day. Just yesterday, it was $229, which itself was an all-time low. Meanwhile, the 12700K is $349 and the 12900K is $549.
When we tested the 12600K and compared it to the other leading processors in  terms of gaming prowess, the $217 chip achieved 182 fps when overclocked to 5 GHz, which is only 8 and 10 fps behind its more expensive siblings and way ahead of all of AMD's CPUs. Note that all of the chips were used with the same discrete RTX 3090 GPU (to eliminated any possible bottlenecks on the GPU side).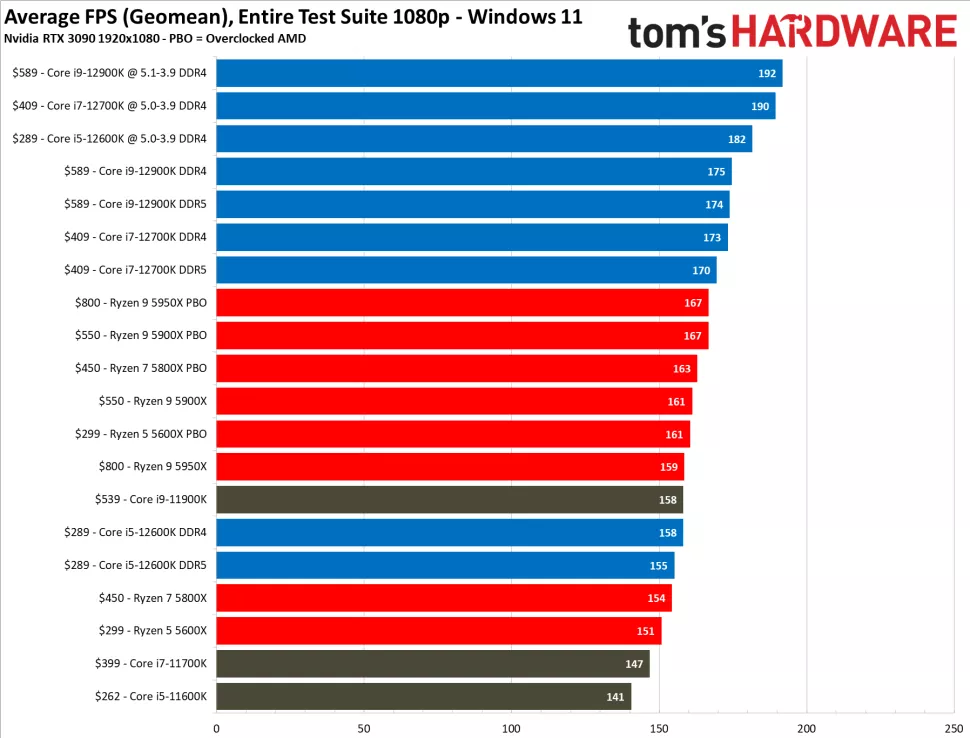 Since the 12600KF is unlocked, you can easily push it to 5 GHz and beyond, particularly with good cooling and a decent motherboard. The $217 price makes it a steal and, by far, the best value for mid-range gamers. However, if you want a CPU with even more performance or one that's cheaper, check out our list of Prime Day CPU deals.
Intel Core i5-12600KF: was $259, now $217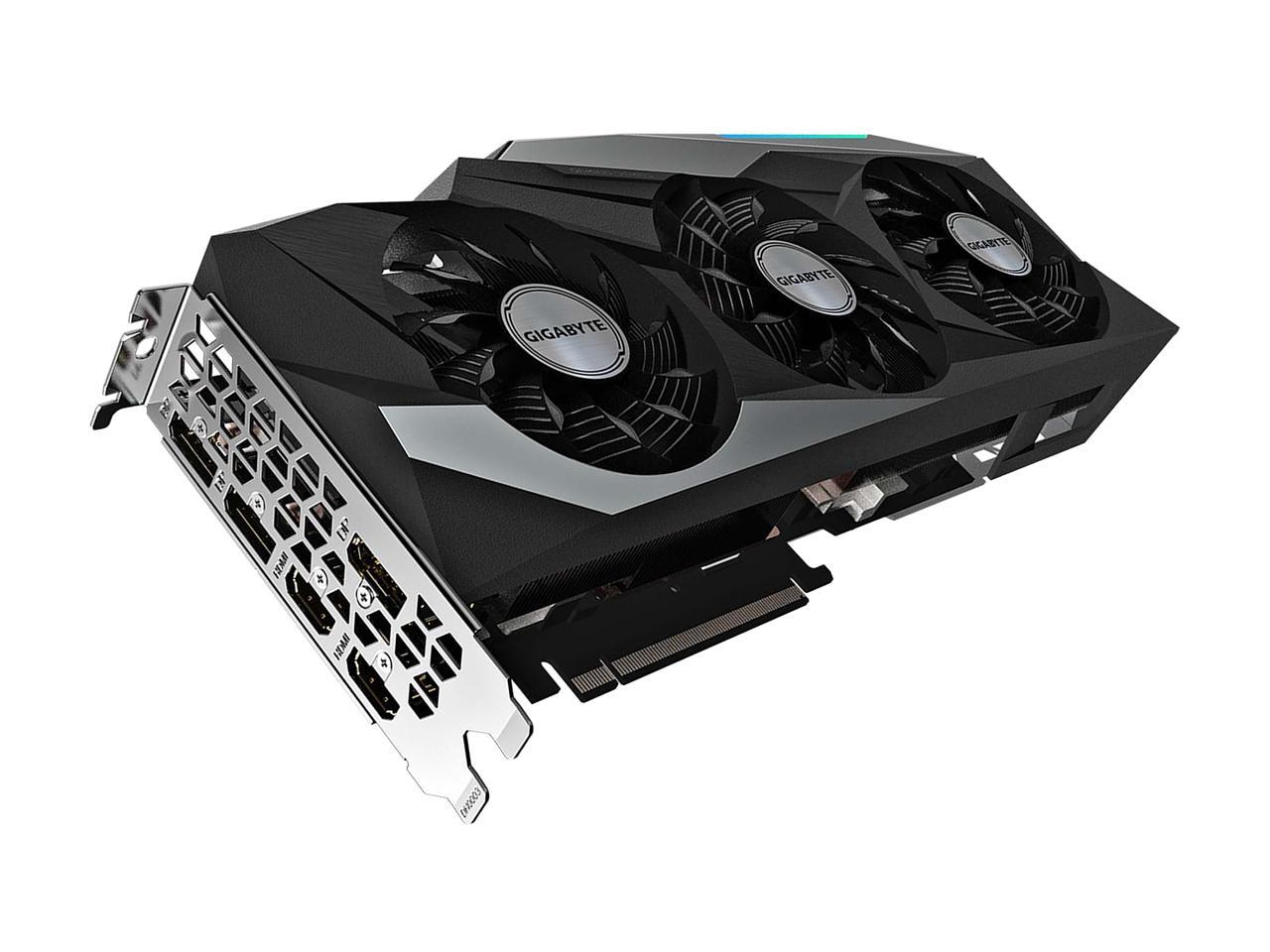 The Best Prime Day GPU Deal is Back (for Now)
The hottest products of Prime Day can disappear in an instant. One minute, a deal is active and anyone can get the gear a discount and, the next, it's sold out. But sometimes, for some reason, the products come back in stock before Prime Day festivities are over.
Case in point: Newegg's incredible deal a Gigabyte RTX 3080 card with 12GB. The Gigabyte RTX 3080 Gaming OC 12G is now $729 when you use the $70 off code VGAEXCRWF22. That's the cheapest we've seen for any RTX 3080 card, let alone one with 12GB. 
We reported on this deal yesterday during the daytime but when we checked on it early this morning, the card was apparently out of stock. Now, it appears to be back in stock and you can buy it again, at least as of this writing.
The RTX 3080 card with 12GB performs significantly better than its 10GB sibling, even outpacing the RTX 3080 Ti on most benchmarks. For example, in our 1440p gaming (with Ultra settings) tests, the RTX 3080 (12TB) achieved 111 fps, compared to just 95 fps for the 10GB version.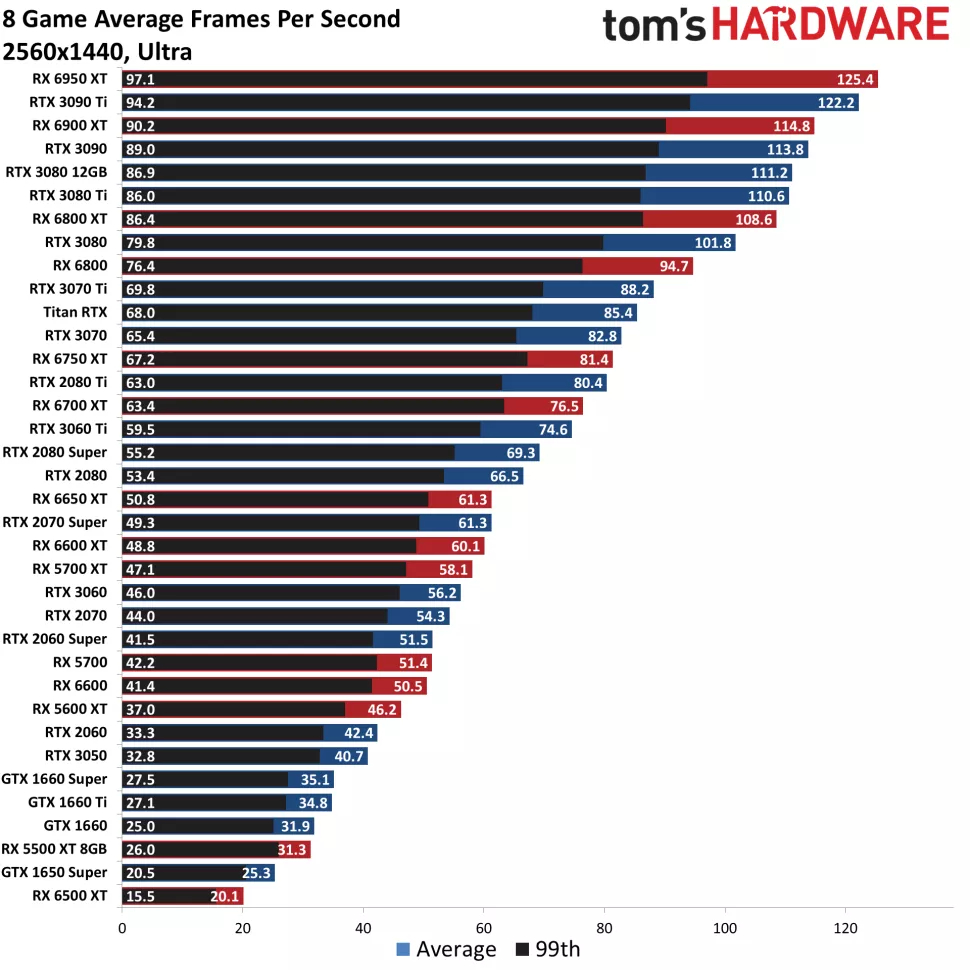 So, if you can afford to spend $729 on a graphics card, this RTX 3080 (12GB) is the best choice right now. It's even overclocked to 1,755 MHz which is a bit faster than stock.
Gigabyte RTX 3080 Gaming OC 12G: was $1,349, now $729 (opens in new tab)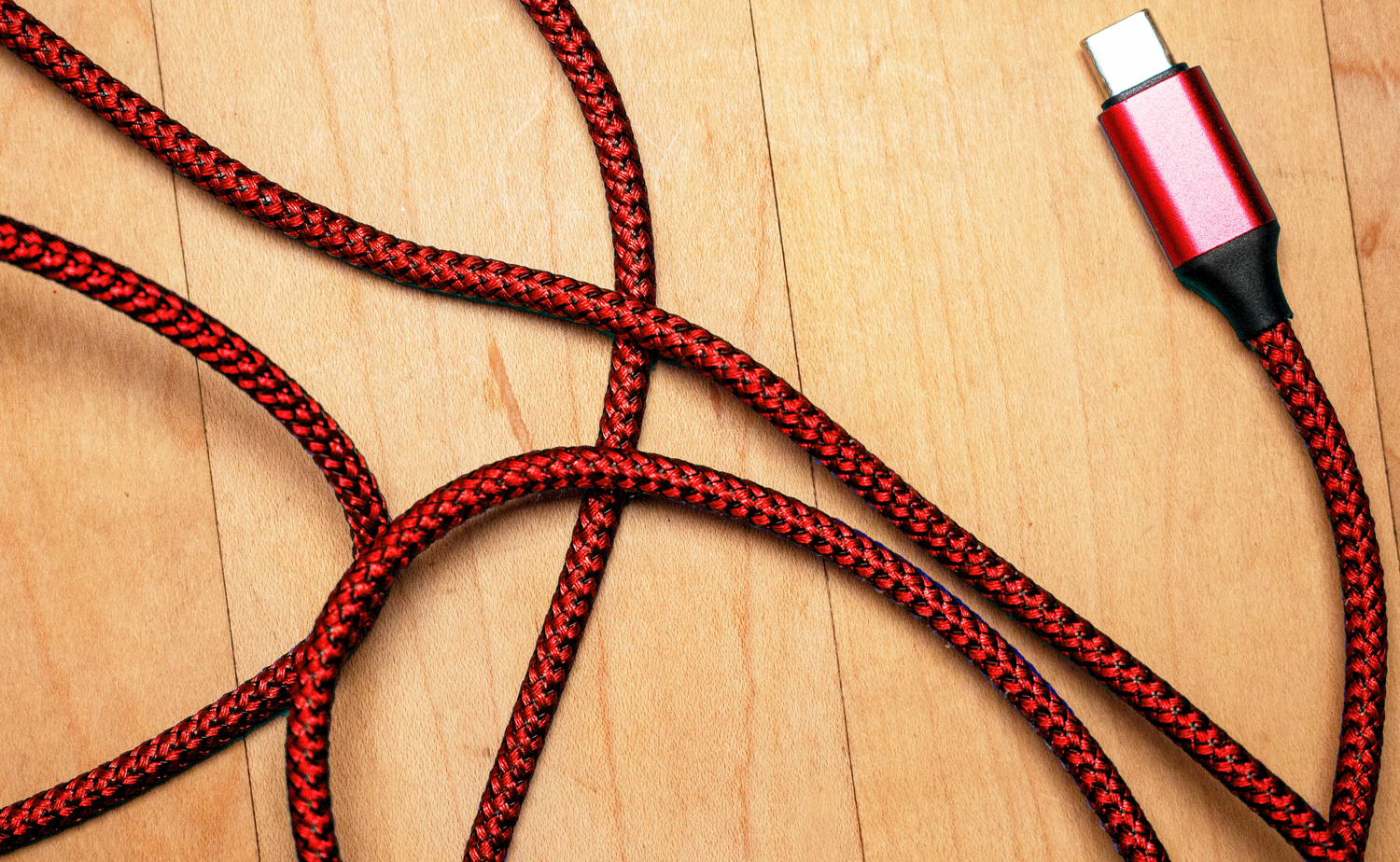 Time to Buy Cables, Chargers and Hubs
Even if there's no major purchase you've been eyeing, Prime Day is a great time to stock up on things you need more of in your tech life: wires, chargers, hubs and adapters. Even if you already have a few charging or data cables in the house, you can always use more as you may not be able to find one when you need it. 
But what kind of cables should you get? Obviously it depends on what devices you have, but generally speaking, you'll probably need some of these. 
USB-C to USB-A cables: These are good for connecting your Android phone or tablet (if it uses USB-C) to a charger for power or to your computer for data exchange. There are a ton of brands on sale, but I've had a lot of good experiences with JSAUX's braided cords so I recommend either the this two-pack of 6.6-foot cables for $6.99

(opens in new tab)

or this three-pack (with 3 sizes) for $9.59

(opens in new tab)

. Both are more than 20 percent off. 
USB-C to USB-C cables: If your laptop charges over USB-C, will need one of these cables to connect to a power brick. These will also connect your Android phone to a computer or charger that has USB-C itself. At my house, I've been using this JSAUX three-pack which is now $10.99

(opens in new tab)

on sale. It has 10, 6.6 and 3.3-foot cables that can carry up to 60 watts of power. However, these are USB 2.0 data cables so if you want data transfer, I recommend this 3.3-foot cable for $10.39

(opens in new tab)

, which can do 10 Gbps and 100W of power.
USB-A to micro-USB: If you have any devices that get power over micro USB as many cheap Android tablets, microcontrollers and Raspberry Pis do, you'll need a Type-A to micro USB cable. This two-pack of 6.6-foot cables for $7.99

(opens in new tab)

Lightning to USB: If you have an iPhone or iPad and want to charge them or connect them to a computer, grab this 6-foot Lightning to USB-A wire for $10.39

(opens in new tab)

or 6-foot Lightning to USB-C cable for $9.74

(opens in new tab)

 
HDMI cables: These are good for TVs, consoles or even connecting your PC to a monitor. You can get a 3-pack of HDMI 2.1 cables for just $15.99

(opens in new tab)

(reduced from $19.99). If you  just need HDMI 2.0, you can get a 3-pack for $13.99

(opens in new tab)

.If you own a Raspberry Pi 4, pick up a 6-foot micro HDMI to HDIM cable for $6.87

(opens in new tab)

.
DisplayPort: If you're connecting your GPU to a monitor via DisplayPort, you can get a 6.6-foot DisplayPort cable for just $8.99

(opens in new tab)
If your laptop charges over USB — as modern MacBooks and many Ultrabooks do — you can get a lighter or more functional charger than the computer came with. For example, this Anker 4-port charging station can juice two laptops and two phones or tablets at once and it's $79 on sale. Anker's super-light 65W Nano II charger, which has two USB-C ports, is now $39 (opens in new tab) (reduced from $54).
Finally, consider getting a new USB hub. I particularly like having a USB hub which has individual on/off switches for each port so I can disable devices as I see fit. Amazon has this 11-port Wenter brand USB 3.0 powered hub for $28 (opens in new tab), reduced from $39, which has that feature.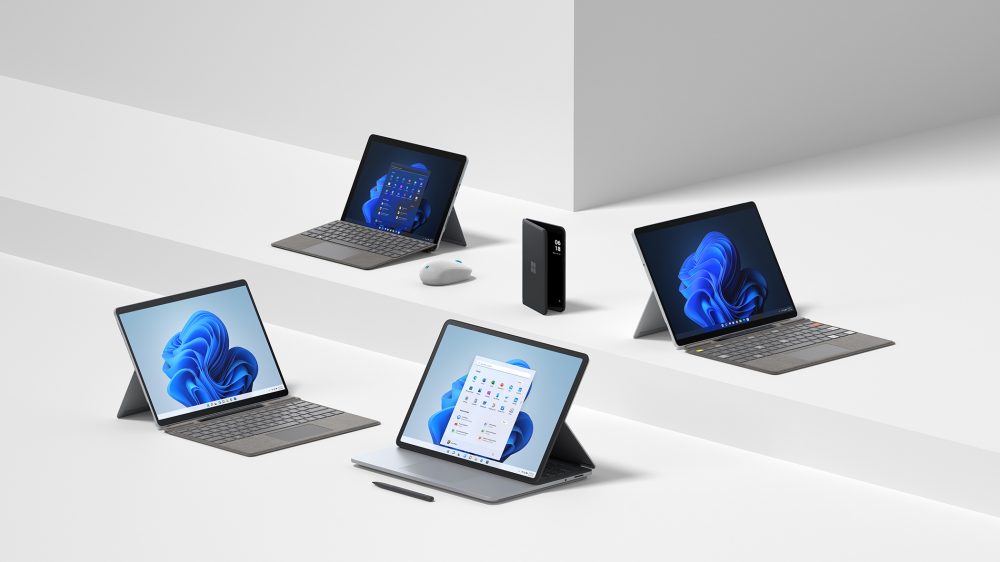 Microsoft's Surfaces on Sale
We're seeing some deals on some of Microsoft's latest Surface devices, the Surface Pro 8 and Surface Laptop Studio. 
Those looking for the Microsoft's most powerful, touch-friendly laptops and tablets only have a few configurations to choose from on sale. Here's what's on sale:
Microsoft Surface Pro 8: The Surface Pro 8 is on sale for $1,188 in graphite (think a very dark gray) with an 11th Gen Intel Core i7-1185G7, 16GB of RAM and a 256GB SSD or $1,669.97 with a 512GB SSD. Those are down from $1,599.99 and $1,899.99, respectively.
If you prefer the platinum color, you can get the same Core i7, 16GB of RAM and 256GB for $1,173. Boosting to the 512GB SSD is down to $1,440, which is a nice drop if you don't mind the lighter color. 
None of these come with a Type Cover or a stylus. Amazon does sell the Surface Pro Signature Keyboard with Slim Pen 2, though, so you can still get it all in one order.
Microsoft Surface Laptop Studio: The Surface Laptop Studio only comes in one color, so that makes this easier. For $1,879.99 (down from $2,099.99), you'll nab an 11th Gen Intel Core i7, 16GB of RAM and 512GB SSD. This has been $100 lower before, but it's still a solid deal.
Meanwhile, a Studio with 32GB of RAM and a 1TB SSD is $2,124 (down from $2,699.99. This is the lowest price for this configuration on Amazon, so it's a great time to get a power-packed version if you're in the market.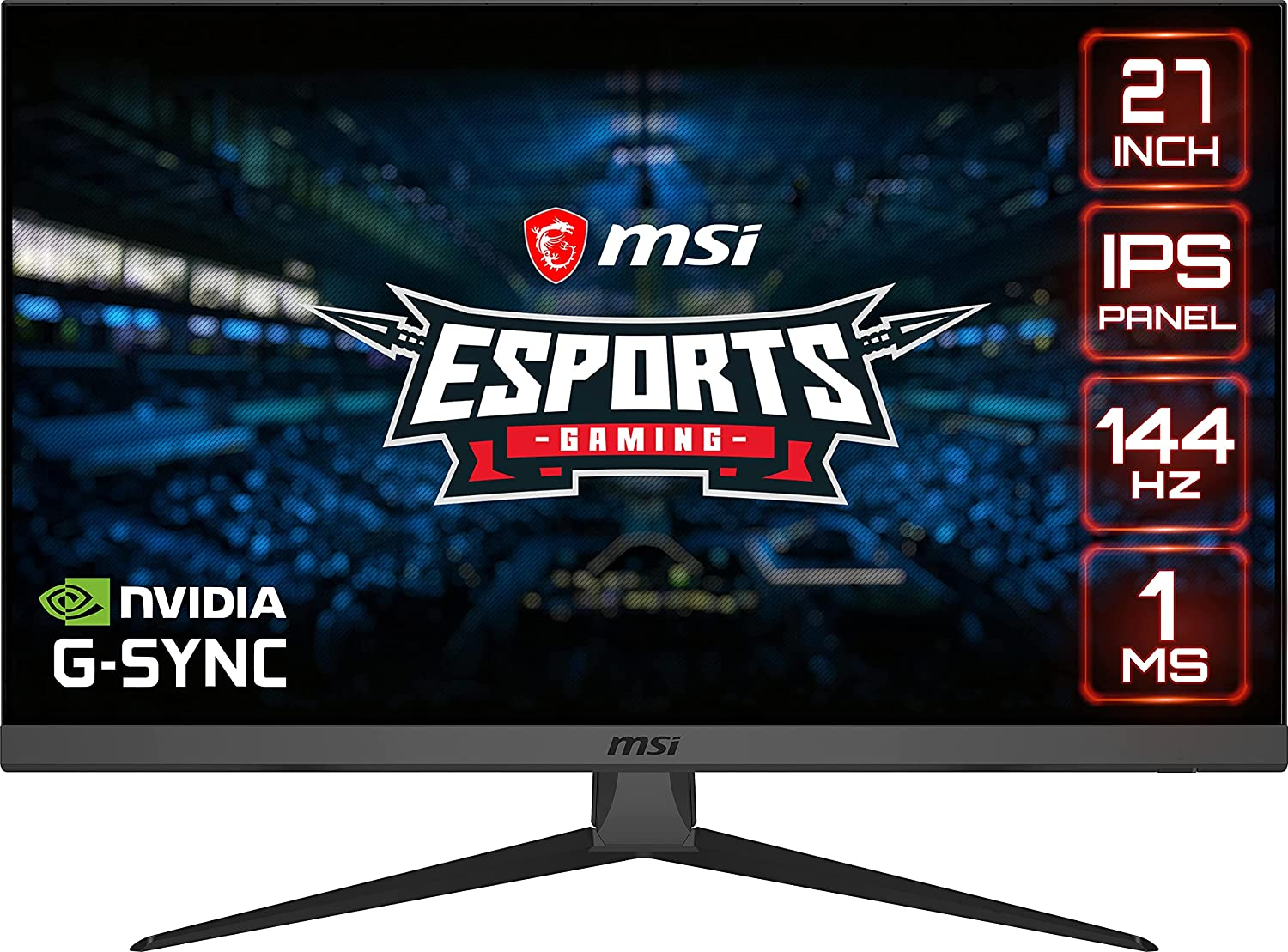 This Cheap Monitor Might Be Worth Waiting For
One of the hottest Prime Day deals right now is this MSI Optix G272 monitor that's been reduced from $159 all the way down to $119, an all-time low. Normally, if you pay less than $150 for a monitor, you can expect a screen that scrapes the bottom of the barrel in image quality and features, but the G272 has a lot to offer.
MSI's monitor features a 27-inch, FHD screen that refreshes at 144 Hz and natively supports both G-Sync and Freesync. MSI also claims that the Optix G272 can reproduce a full 92 percent of the DCI-P3 color gamut and 120 percent of the sRGB gamut. We haven't tested this display, but if the monitor comes close to those numbers, it would be incredible for something in this price range. The MSI Optix G272 also promises a decent 250 nits of brightness.
Build quality looks really good as there's a stand to adjust the tilt and very narrow bezels on three sides. It has one Display Port and two HDMI outs. 
The one caveat on this deal is that Amazon claims that the monitor, though not sold out, will not ship for one to two months. So if you need a gaming monitor today, right now, look elsewhere. However, if you're willing to wait a few weeks, this is quite a deal.
MSI Optix G272 (27-inch, 144 Hz): was $159, now $119 at Amazon (opens in new tab)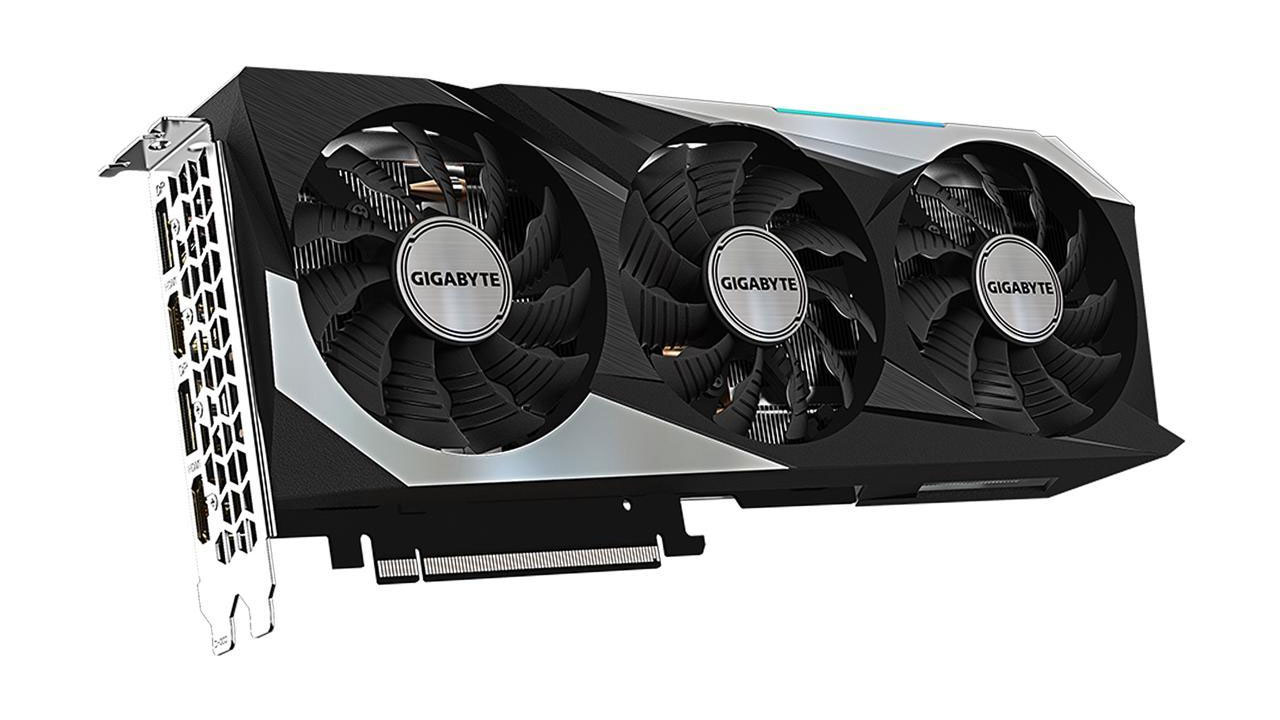 Grab a Gigabyte GeForce RTX 3070 for $549, the Lowest Price We've Seen
Nvidia's GeForce RTX 3070 launched on October 29, 2020, with a theoretical starting price of $499. Performance was and is basically on par with the previous generation RTX 2080 Ti, for less than half the price. Unfortunately, lack of supply and excessive demand from cryptocurrency miners inflated the price to well over $1,000 throughout 2021. Things have taken a turn south for mining now, and the RTX 3070 is finally nearing its official MSRP.
Gigabyte GeForce RTX 3070 Gaming OC: was $599, now $549 at Newegg
This Gigabyte card includes a triple-fan cooler, RGB lighting, and an 1815 MHz boost clock. It's also the lowest price we've seen on an RTX 3070 since launch, unless you count the very limited availability of BestBuy restocks that you had to wait in line for a chance to get. No, we're not at all still bitter about the last year and a half of ludicrous GPU prices. (Yes, we are.)
Right now, you can grab the Gigabyte GeForce RTX 3070 Gaming OC for just $549.99 from Newegg. Use the promo code FTSBUAA695 to knock $30 off the $579 regular price. That puts the card at just 10% over the nominal MSRP, and you get a custom model with an 1815 MHz boost clock and a triple-fan cooler — that's a 90 MHz increase over the reference card.
The RTX 3070 has other worthwhile traits, like the use of standard GDDR6 instead of GDDR6X, which keeps power use down in the 220W range rather than the 300W or more we typically see on custom RTX 3070 Ti models. However, the biggest drawback is that it only has 8GB of VRAM. That's enough for most games at 1080p or 1440p and ultra settings, but there are a few games where it will come up short and suffer from degraded performance.
Overall, the RTX 3070 basically trades blows with AMD's recent Radeon RX 6750 XT, and at $550 the two are relatively close in price — the cheapest RX 6750 XT goes for $499 right now. Considering Nvidia's superior ray tracing performance, where it's typically 45–50% faster than the RX 6750 XT, plus DLSS support that can boost performance by an additional 20–40% in the games that use it, and it's reasonable to pay a bit more for Nvidia's RTX 3070 than the RX 6700 XT or 6750 XT.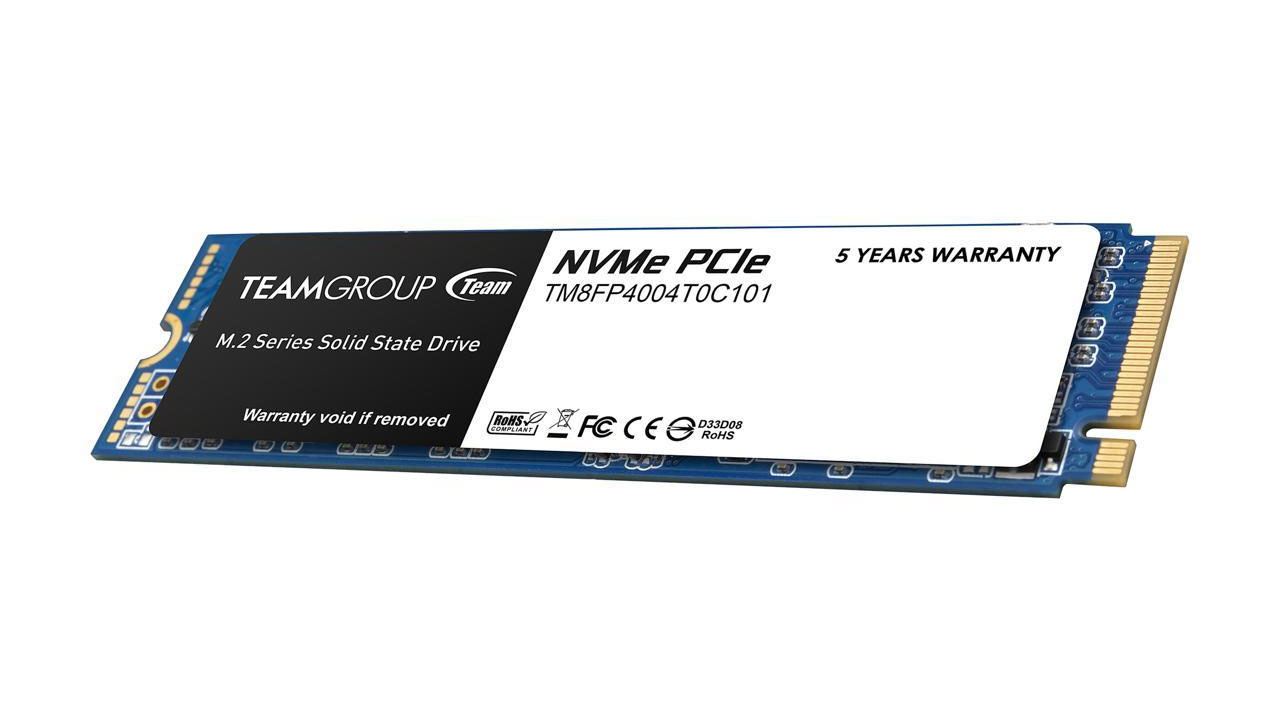 Upgrade to 4TB of M.2 Storage for $369
Some people want the fastest storage possible and are willing to pay a small premium for it. Others prefer capacity over speed, and going beyond 2TB for M.2 SSDs can drastically increase the cost per GB. Team Group's MP34, which we first reviewed back in 2019, looks for a middle ground. It eschews the newer PCIe 4.0 interface and has more modest transfer speeds of 3500/2900 MB/s read/write, but it's on sale right now for $369, at least $30 lower than its typical price.
Team Group MP34 4TB M.2 SSD: was $399, now $369 at Amazon
The MP34 trades speed for capacity while maintaining an excellent value. It's the cheapest 4TB M.2 SSD currently available, priced at under $100 per TB. Newer PCIe 4.0 4TB drives cost about 50% more, but many people don't really need more speed. Pick one of these up and you won't have to worry about shifting your games between SSD and HDD storage anymore.
If you prefer speed over performance, the WD_Black SN850 2TB and Samsung 980 Pro 2TB are both faster, with a similar price per GB. However, neither of those drives have a 4TB model. In addition, many motherboards still only support one or two M.2 SSDs, which could still be a bit limiting with 2TB drives. 4TB, on the other hand, can hold 26 copies of Red Dead Redemption 2, or over 400 hours of 20 Mbps video.
Team Group's drive uses relatively generic components and doesn't necessarily stand out from the crowd in performance, but it's still the least expensive 4TB SSD we've found. It doesn't include a heat sink, which might actually be a good thing, and it uses the ubiquitous Phison E12 controller with DDR3L DRAM. Along with sequential read/write speeds of up to 3500/2900 MB/s, the drive has peak IOPS of 450K/400K read/write.
The sheer quantity of NAND available means most home user workloads are unlikely to reach the point of lower steady-state performance, though even the 512GB model we tested back in the day settled in at a reasonable 500 MB/s. It might not be the sexiest SSD around, but sometimes you just need something decent to hold all your data — sort of like the minivans of the SSD world.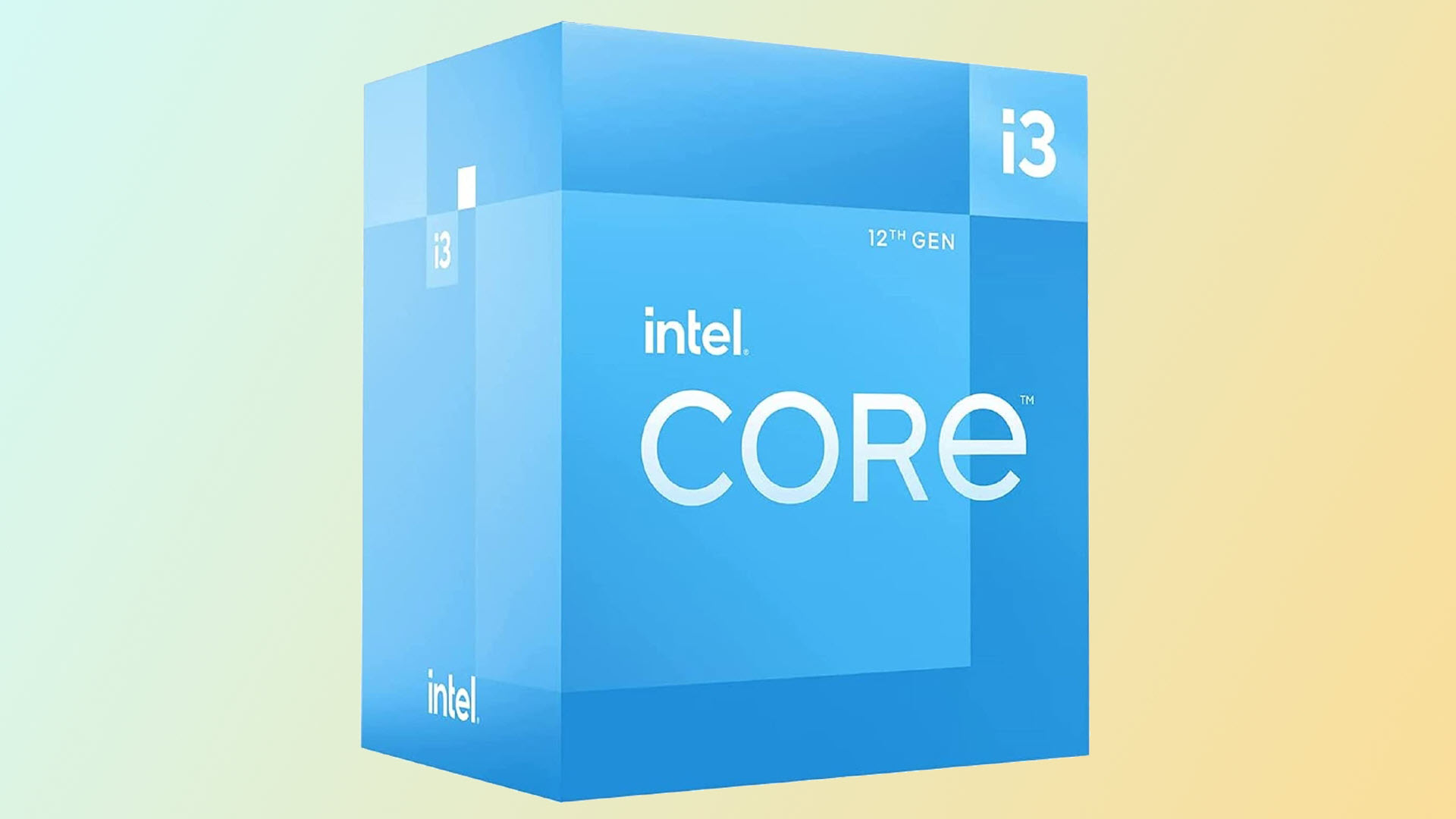 Intel's little gaming giants are selling for all-time low pricing, including a quad-core for $69.
We may be in the waning hours of Prime Day, but there are still some good deals to be had. The latest CPU deals we've spotted come at the less-expensive end of the spectrum, but you shouldn't underestimate modern quad-core Core i3 processors — we pulled an average of 105 fps from the previous-gen Core i3-10100 in 1080p gaming and an incredible 136 fps from the current-gen Core i3-12100. That's impressive performance for low-end processors, but Core i3 processors are usually quite hard to find — especially the cheaper graphics-less F-series models. 
That's changed this Prime Day, and we found an astoundingly good deal on the previous-gen graphics-less Core i3-10100F, which is on sale for a mere $68 (opens in new tab), an all-time low. In addition, the graphics-equipped Core i3-10100 is also at an all-time low price of $95 (opens in new tab), which is a steal for a capable quad-core that doesn't have any meaningful competition at its price point.
If you're looking for a more modern chip, the current-gen current-gen Core i3-12100 is now $129 (opens in new tab), significant savings from the regular $149. Meanwhile, the graphics-less Core i3-12100F is $106 (opens in new tab) is a smaller deal with $5 off from its normal $111 pricing. That's still a win, though, because this chip is typically hard to find.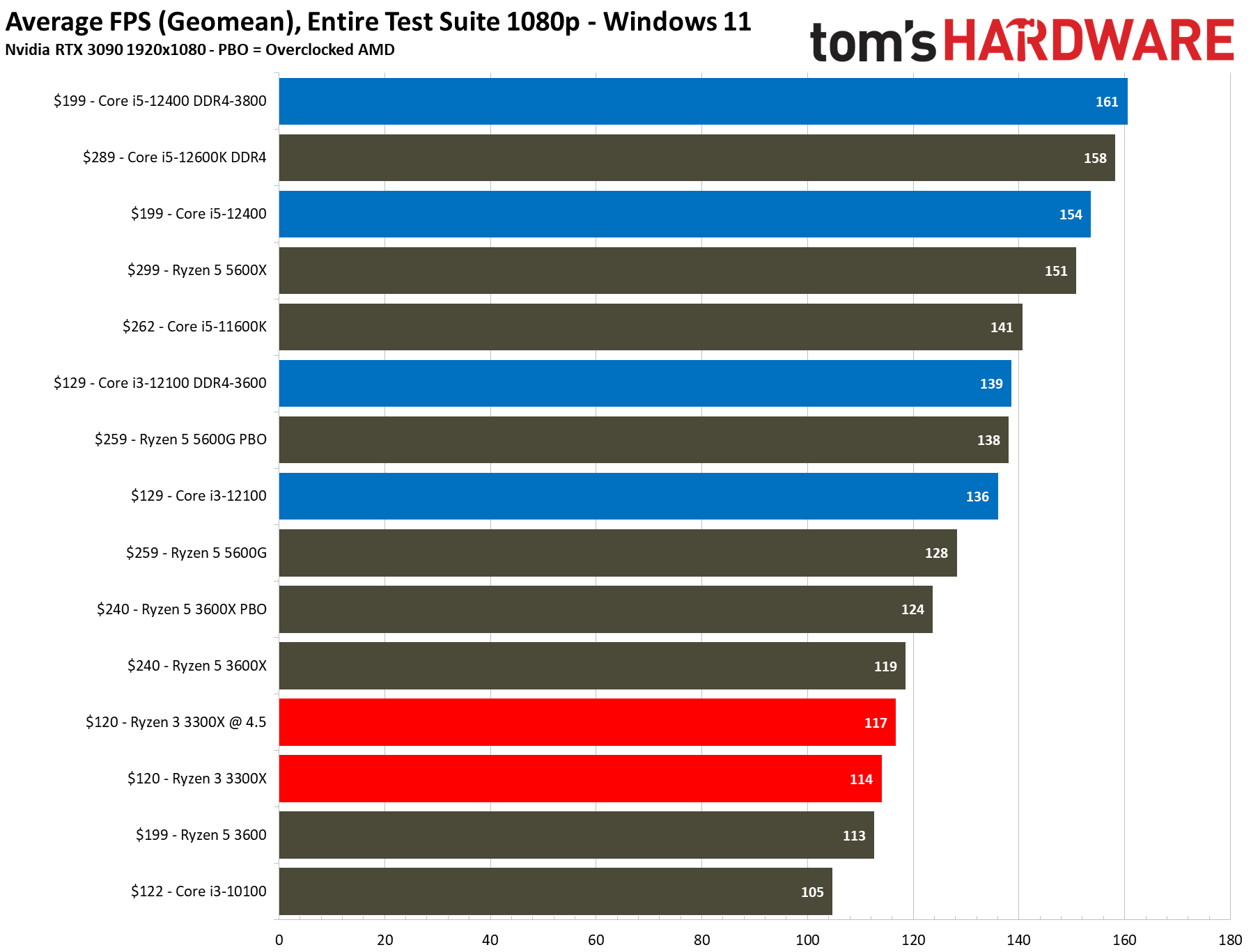 The Core i3-12100/F models clocks in with a 3.3 GHz base and 4.3 GHz boost, 12 MB of L3 cache, and a 58W/89W PBP/MTP power rating. These chips bring all of the modern trappings of the Alder Lake chips, including support for either DDR4-3200 or up to DDR5-4800 memory. They also expose up to 16 lanes of PCIe 5.0 and an additional four lanes of PCIe 4.0 from the chip for M.2 storage. The F-series model comes without the UHD Graphics 730 engine, saving you some cash, but that's fine because gaming is largely impossible with Intel's iGPU. 
The previous-gen 65W quad-core Core i3-10100/F chips have eight threads paired with a 3.6 base and a 4.3 GHz boost clock. The 14nm chips have 6MB of L3 cache, support DDR4-2666 memory and PCIe 3.0, and the F-Series model comes without the integrated HD 630 GPU. So again, that saves you some cash.
The Core i3-12100 is obviously faster than the Core i3-10100, but both chips deliver incredible gaming performance at their respective price points. Also, it's worth mentioning that the Core i3's primary competitor in the charts, the AMD Ryzen 3 3300X, hasn't been available for more than a year. As such, the Core i3-10100 reigns uncontested at its normal price point, and that value is magnified with the Prime Day pricing.
And finally, let's keep things in perspective — getting over an average of 105 fps in gaming from the Core i3-10100 is incredible for $65. And that's when the chip is paired with the mighty RTX 3090, which is actually pretty ridiculous for a chip at this price point — we only test with such an expensive card to keep our results fair across all tested chips. That means these Core i3 chips can fully power the less expensive and frankly more rational GPUs befit of this price class.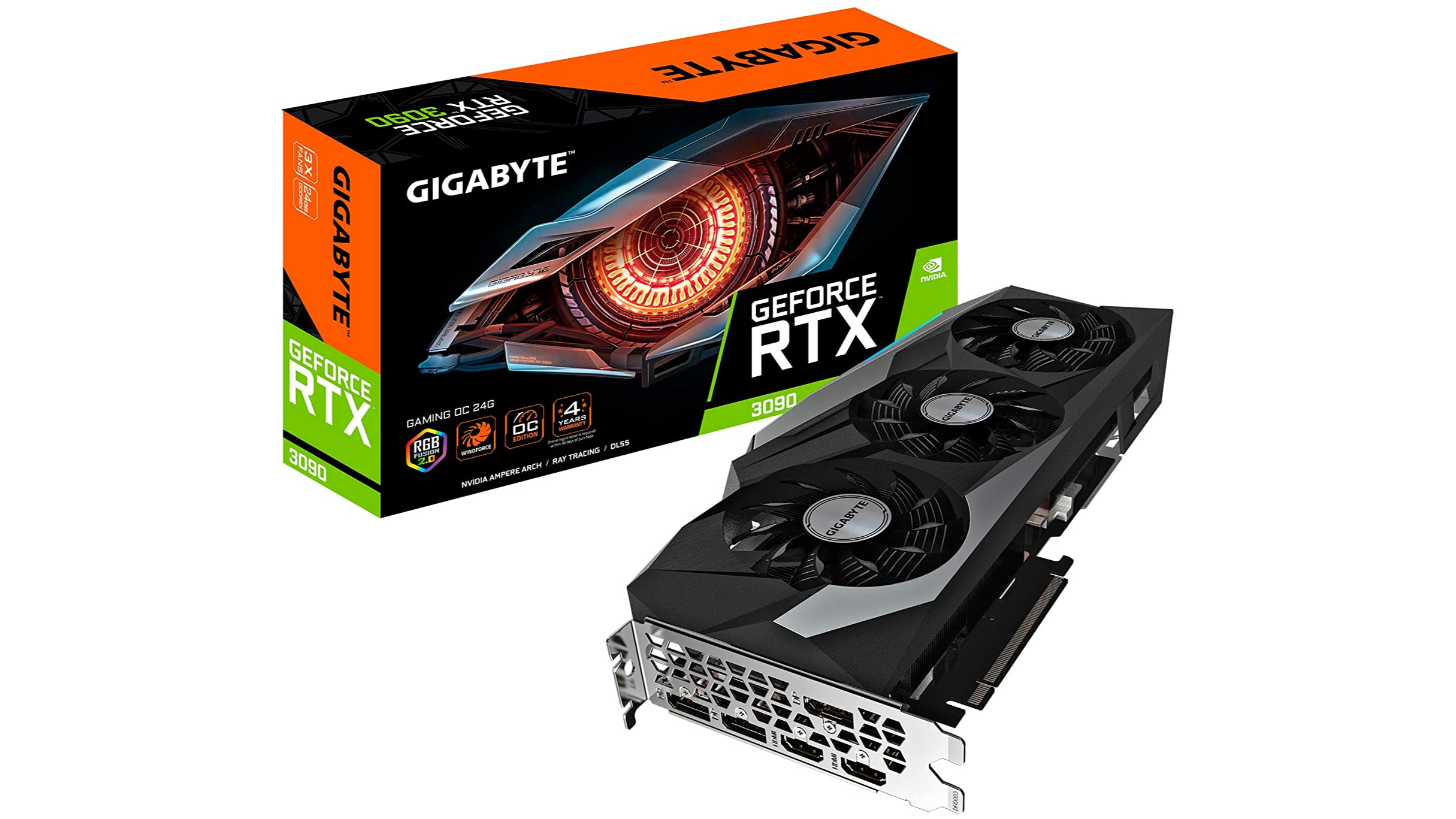 Top-of-the Line Cards Get a Lot Less Pricey
If you're familiar with the graphics card market, as anyone who has considered building a PC in the last couple of years may be, you know that cards with Nvidia RTX 3090 graphics inside are extremely expensive. That's because the 3090 GPU was, at one time, and is still very close to being the fastest consumer chip on the market.
Accordingly, the prices for an RTX 3090 card were, not long ago, well above $2,000, if you could get one at all. Today, Amazon has two different RTX 3090 cards selling for just $1,299. 
There's Gigabyte's RTX 3090 Gaming OC card that just came down from $1,579 to $1,299 (opens in new tab) and EVGA's RTX 3090 FTW3, which has now also hit $1,299 (opens in new tab). Both cards claim to go far above the RTX 3090's reference boost clock speed of 1,695 MHz, boasting 1,755 and 1,800 MHz respectively. 
So what can you do with an RTX 3090 card? On our GPU benchmarks hierarchy, the RTX 3090 is a step above the RTX 3080(12GB), providing 68.8 fps at 4K resolution and a whopping 106.5 fps at 2K resolution. In both cases, we tested with Ultra settings.
Gigabyte RTX 3090 Gaming OC 24G: was $1,579 now $1,299 (opens in new tab)
EVGA RTX 3090 FTW3: now $1,299 (opens in new tab)
Now, to be fair, cards with RTX 3080 (12GB) fared almost as well on our tests, returning rates of 66.3 and 104 fps at the same resolutions and settings. As we've documented elsewhere, you can now get an RTX 3080 (12GB) card for just $729 at Newegg (opens in new tab).
So your next question might be: what's faster than an RTX 3090? And the answer is: an RTX 3090 Ti. On our tests, an RTX 3090 Ti returned rates of 75.7 and 113.9 fps in 4K and 2K resolutions. The good news is that Amazon has an EVGA GeForce RTX 3090 Ti FTW3 card for $1,499 (opens in new tab), reduced from $1,879.
On Ray tracing benchmarks, the deltas between cards are much larger. The RTX 3090 Ti was the top card, delivering 29.1 fps at 4K Ultra with ray tracing on and 57.2 fps at 1440p Ultra with ray tracing. the RTX 3090 gto rames of 25.4 and 50.8 while the RTX 3080 (12GB) was sutck at 23.7 / 47.9 fps.
EVGA GeForce RTX 3090 Ti FTW3: was $1,879, now $1,499 (opens in new tab)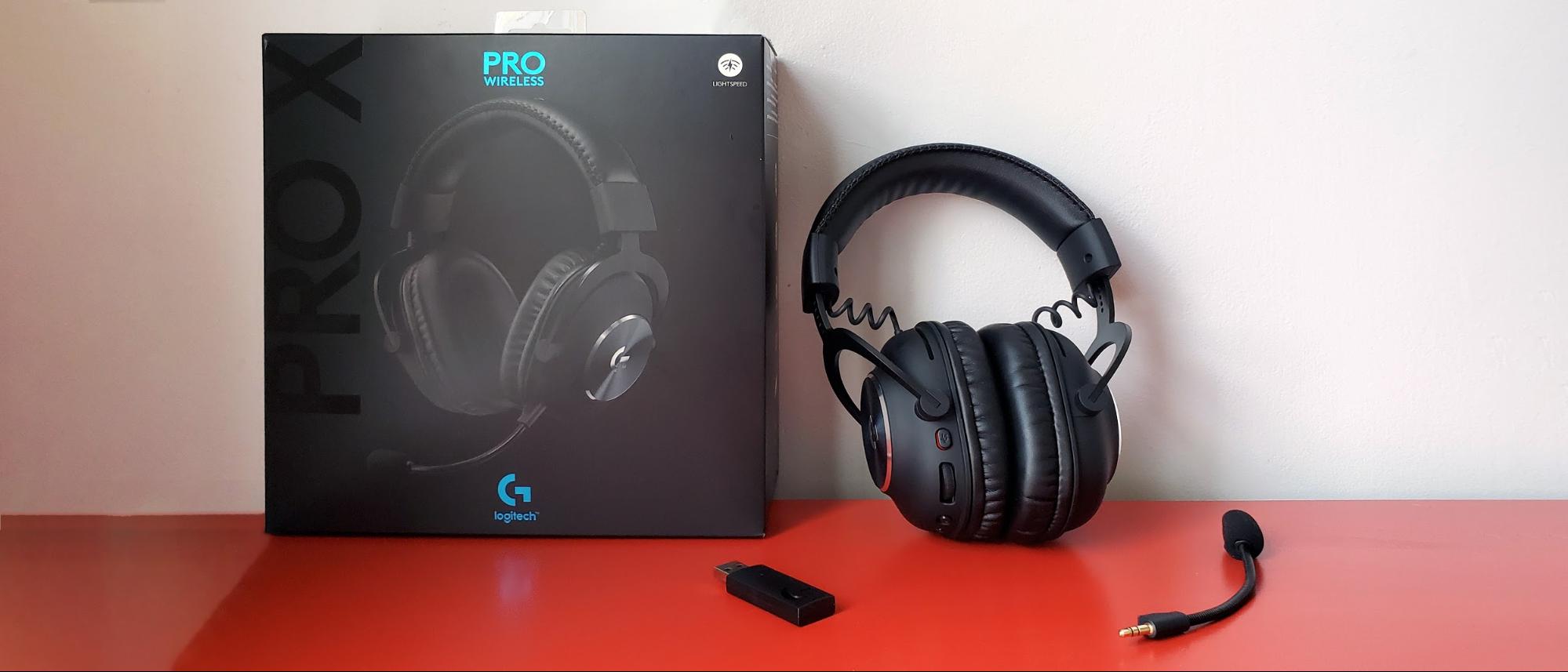 Grab a Last-Minute Deal on a Gaming Headset
There's not long left in the Prime Day sales as we count down the last few hours until most of these deals evaporate – until the next big sales event, of course. But as you know, these events can always be a great time to find savings on some useful peripherals for your gaming setups. 
Sound is one of the most important senses in gaming — the sounds of bullets zipping past your ears or footsteps sneaking up from behind gives you the audio cues you need to grasp your surroundings and do well on your chosen battlefield. Or maybe it's the crescendo of a soundtrack that just sets the tone and atmosphere of the game and gets you in the mood to hack and slash your way through hordes of enemies. Whatever it may be, the importance of a good set of headphones cannot be understated. 
The range and price of gaming headsets vary wildly, from budget wired headsets to mega-expensive wireless headsets with included DACs (digital to analog converter), but we have some headset picks that save you a few bucks when we check the price history on CamelCamelCamel.
In the budget range, we have a SteelSeries Arctis 3 headset for just $34 (opens in new tab). With an impedance of 32 Ohms and 40mm drivers, this headset doesn't need a fancy amplifier and will provide good volume on almost any device, be it a console or PC. The headset controls are located on the side of the ear cup, and the bidirectional microphone can retract into the headset. Connection is via a wired 3.5mm jack.
Next is an Astro A40 TR wired headset for $94 (opens in new tab), shaving almost $50 off its average sale price when we look at the price history. The Astro A40 is also fitted with 40mm drivers but has a higher impedance of 48 Ohms, so it may sound quieter when not used with an amplified source or Astro's proprietary Mixamp solution. There's a lot of customization to this headset, though, with the ability to swap the magnetic side tags on the headset to a variety of different designs that you can purchase from Astro, and even the option to swap the microphone to whichever side you prefer. The earcups are cloth covered to help you keep cool in the heat of battle. 
If you're looking to go wireless, then you're also normally looking to pay more for the privilege, especially when you want premium sound and battery life. Logitech's G Pro X Lightspeed Wireless headset is currently available for $142 (opens in new tab), saving between $30-$50 off its average price. This headset has bigger 50mm drivers in the closed-back earcups and keeps a low impedance of 32 Ohms. The microphone is detachable, and the wireless headset connects over a 2.4 GHz wireless USB Type-A dongle and uses a USB-C charging cable to recharge. In the box, you also get a set of velour earpads if the leatherette earpads are too hot for you. We reviewed the Logitech G Pro X (opens in new tab), and one of its cons was the price. However, the G Pro X is a much better proposition when it is on sale.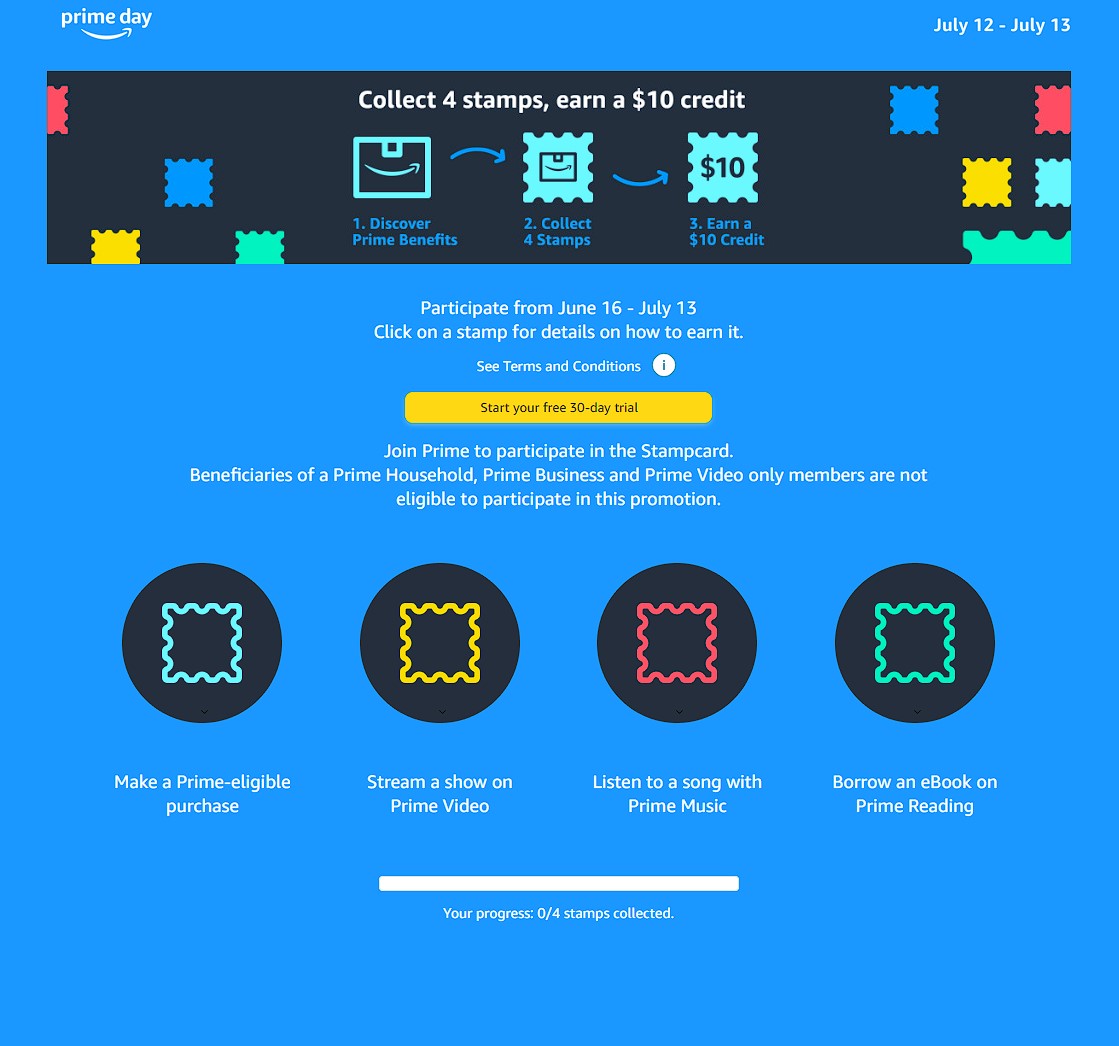 PSA: You Can Still Get a $10 Credit from the Prime Stampcard
Prime Day officially ends at 12 a.m. PT on Thursday so, as I write this, there's about 2.5 hours left. You have that much time to take advantage of Prime Day deals and, if you haven't already, to get a free $10 Amazon credit by using the Prime Stampcard (opens in new tab). 
What's the Prime Stampcard, you ask? It's a set of four activities you must complete using Prime and, for which, you get a $10 credit. These activities are streaming a show on Prime Video, Listening to a song with Amazon Music Prime and borrowing a book with Prime and purchasing any Prime-eligible product. 
You must do all of these things after clicking on the stamp for it. As you progress, you'll see the stamps appear. The page warns you that you it may take 48 hours for the Prime Video stamp to appear, however.
I completed my Prime Stampcard a few days ago and I can tell you that you don't have to actually spend real time performing any of these activities. In other words, you just have to start a show streaming on Prime; you don't have to watch it for more than a second. You have to start a song playing on Amazon Music Prime, but you don't need to listen to the whole thing and you have to borrow an eBook from Prime Reading, but nobody cares if you actually read it. 
If you want to get this $10 credit, you'll need to be a Prime member, go to the Prime Stampcard page (opens in new tab) and complete all the activities by 11:59 pm on Wednesday (2 hours and 20 minutes or so from when I'm writing this).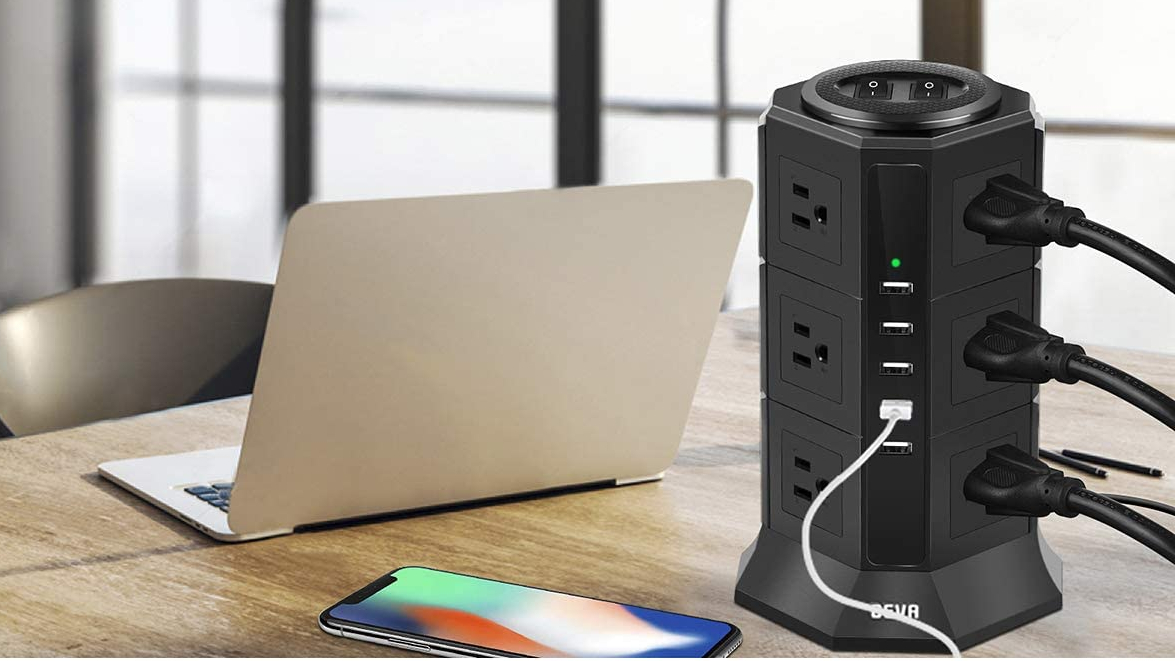 You Need a Power Tower and Now You Can Get One for Cheap
I've got the power! And with four monitors, a desktop PC, a laptop and a rotating cast of gadgets, my desk is gettin' kinda hectic. Fortunately, I have a vertical power strip, otherwise known as a power tower, to plug everything into. If you don't have a power tower, you need one and Amazon has a lot of them on sale.
Without a power tower, most people end up plugging their devices into an unwieldy power strip that sits on the floor where you end up accidentally stepping on the on / off switch or watching as your kids and pets do it for you. Even worse, you have to get down on the floor to plug and unplug things.
A good power tower not only makes it easy to access outlets from table height, but it also gives you the ability to save energy by cutting off electricity to devices that don't need it. In my case, after I shut down my desktop PC every night, I turn off the power tower rather than hitting the on / off switch on all four of my monitors. 
Many power towers have multiple on / off switches so you can cut off the juice to just some of the outlets and leave others going. Every power tower has USB ports for charging your phone or tablet.
Amazon has a long list of power towers currently on sale (opens in new tab). A couple of models stand out to me. There's a BEVA brand tower with 12 outlets, 5 USB ports and two different power switches for $29, reduced from $36 (opens in new tab). You can also grab a Jackyled 6-outlet power tower with two switches and 4 USB ports for $22, reduced from $27 (opens in new tab).
BEVA power tower (12 outlets, 2 switches): was $36, now $29 (opens in new tab)
Jackyled power tower (6 outlets, 2 switches): was $27, now $22 (opens in new tab)
Prime Day is Over But the Deals Continue
Prime Day is dead. Long live the spirit of Prime Day. Though Amazon has officially closed the doors on its deal holiday, other retailers are still offering significant discounts. 
Some of our favorite deals from this week remain in place. Dell still has the Dell S3222DGM, our favorite gaming monitor, on sale for $299 (opens in new tab) and Newegg still has a Gigabyte RTX 3080 (12GB) card for $729 (opens in new tab). You can even grab an Alienware Aurora R10 desktop with RTX 3060 Ti graphics and a Ryzen 7 CPU for $1,399.
For more up-to-date deals, please check out the pages below.